Pathfinder Wrapped 2022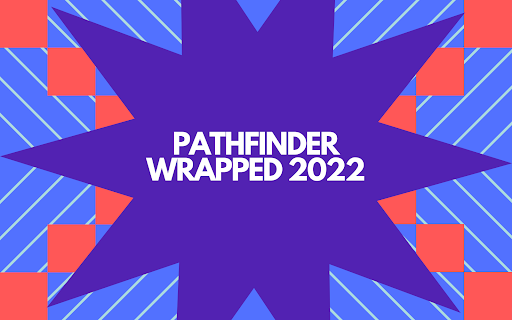 Welcome to Pathfinder Wrapped 2022. 
Like Spotify Wrapped — and other streaming platforms' versions — the Pathfinder is revisiting our year in music. And we were quite the listeners. Our staff members, averaged 45,349 minutes streamed individually this year. But collectively, we reached 1,033,733 minutes listened. From genre to genre, artist to artist, venture into the depths of our staff's music taste.
Genre
From hip-hop to R&B, heavy metal to Alt Z and even more, this was one of our most diverse categories. But coming out on top was pop music, with over half of our staff listening most to some branch of pop music — whether it was indie-pop, K-pop or pop-rap. Artists in this section include Conan Gray, Harry Styles, Doja Cat and BTS. Tied in second place were rap and rock, with artists like Future and Pink Floyd. 
"My favorite genres mainly depend on my mood. When I am getting ready for the day, I like to listen to loud pump-up music to get me awake and motivated. But at night or while I am studying, I listen to classical or slow music. What I like about my top five genres is that it shows how diverse my listening range is: from Eminem to Vivaldi," senior and Deputy Conceptual Editor-in-Chief Elle Rotter said.
But in the end, the pop style reigns supreme. As the most-listened-to genre of 2022, it was pretty much guaranteed to be our winner.

Artist
Between the numerous projects she has worked on recently, it is no surprise that Taylor Swift was our staff's No. 1 artist of the year. Between re-recording albums, Swift surprised fans with her album "Midnights" on Oct. 21, which ended up as a favorite for many. Over half of our staff streamed several albums in Swift's discography this past year.
"I listen to [Swift] because she has a vast genre of music and phenomenal lyrics," junior and Awards Coordinator Audrey Ghosh said. "I love that her music has a variety that can match any mood I'm in. So if I'm feeling cheerful, I'll listen to [her album], 'Lover,' but if I'm feeling calm, I'll put on 'folklore' or 'evermore.'"
In addition to Swift's takeover of our staff's favorites, artists like Clairo, The Weeknd, Harry Styles and Lana Del Rey repeatedly appeared throughout our staff's top picks. Junior and staff writer Claire Creely placed Del Rey in her top artists of 2022.
"I listen to [Del Rey] because she sets the best vibes," Creely said. "Whether you want to listen to chill music or something more upbeat, [Del Rey] works either way. She has so many different types of songs [that] all make you feel transported. I feel like I'm in a movie or a music video when I listen to her. Her song lyrics also resonate well with me and are very relatable — plus she's extremely dramatic like me."
In addition to the popular artists on our list, there were several unique creators that made an appearance. Honorable mentions go to Arctic Monkeys, The Wrecks, Noah Kahan, Cavetown and many more. Ultimately, we had a diverse selection of artists that reflected the versatility of our newsroom's favorite artists.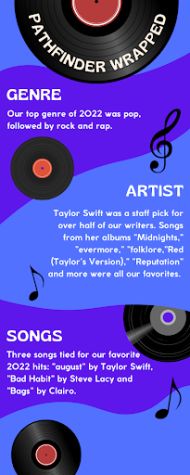 Song
With such a wide variety of musical tastes, our staff's most-listened-to-song ended up a three-way tie. The first song by our artist of the year was "august" by Taylor Swift. Released in July 2020 on her album "folklore," "august" was a fan-favorite amongst our staff.
"To me, 'august' is about growing up and realizing that everything is temporary. Going into junior year, I feel time slipping away, and listening to 'august' always makes me feel nostalgic," junior and News/Sports Editor Serena Liu said.
Tied with "august" was "Bad Habit" by Steve Lacy. This song was our favorite over the summer, and we continued playing it for the remainder of the year. "Bad Habit" was released on Lacy's album "Gemini Rights" in 2022. Junior and staff writer Anna Claywell had "Bad Habit" in her top five songs of the year.
"['Bad Habit'] was my go-to song this summer and fall because I like the beat and Lacy's vocals. It's just catchy and fun to sing, especially in the summer. All my friends know it, so [we] sing it together," Claywell said. "I [like to] play it in my car because I can just be in the moment and listen to the song. Its catchiness just makes it a song that's hard not to love."
The final song that found its way into our top songs of 2022 was "Bags" by Clairo. Released in 2019 on her album "Immunity," "Bags" was a favorite for many, including senior and Managing Editor-in-Chief Addie Gleason.
"['Bags'] has a good beat and backtrack. It's a comforting song, so I would listen to it when I was sad. Clairo's music, in general, is calming to me. I've listened to Clairo for a few years now, so I wasn't surprised to see multiple of her songs in my top 10," Gleason said.
In the end, these three songs found their way into our favorites this year. As they have all seen their fair share of attention — with "august" charting 101 on the Global 200 this year, "Bad Habit" reaching No. 1 in the Hot 100 in October and "Bags" collecting more than 20 million streams in 2019 — it was inevitable that these songs would be popular amongst our newsroom. 
Reflection
Revisiting our year in music has become an annual tradition online. But the memories these songs and artists hold give Spotify Wrapped and its counterparts the special, nostalgic feeling we wait for all year long.
"Music is a part of life that follows you. I can't live a day without it. To have the ability to access any song and fit that power into my pocket is simply a gift I'll make sure I don't take for granted," junior and staff writer Kristen Skordos said.
That 'wraps' up our Pathfinder Wrapped 2022. See you next year.
View Comments (1)
Your donation will support the student journalists of Parkway West High School. Your contribution will allow us to purchase equipment and cover our annual website hosting costs.
About the Contributor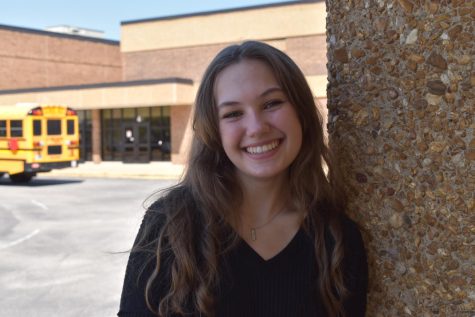 Emily Early, Features/Multimedia Editor
Pronouns: she/her

Grade: 11

Years on staff: 3

What was your favorite childhood TV show? I was a big fan of Tom and Jerry and Word World.

What...