The shining stars of 'Silent Sky'
A sparkling sky of stars lights the theater as a trilling piano melody ascends into the aisles of a dark theater, the spirit of anticipation and wonder imbuing a hushed crowd. Five actors, a director and a plethora of technical crewmembers collaborate to bring the historically-fictionalized play "Silent Sky" to the school's theater. 
Comprised of two acts and two hours of watch time, "Silent Sky" tells the story of real-life astronomer Henrietta Swan Leavitt, whose findings in luminosity and Cepheid variables led to later discoveries such as star distance calculation and the estimation of the size of the universe. The Parkway West Dramatics Company will perform the play "Silent Sky" Nov. 4 and 5 in the theater, with the Friday performance beginning at 7 p.m. and the two Saturday performances beginning at 2 p.m. and 7 p.m. 
"Part of [the reason why the play was chosen] was the fact that it featured women who were finding their place in the world and [making] their mark. I thought that that was a good message that fits the time period right now and what's going on in the world," theatre department teacher and play director Amie Gossett said. "I loved the message that no matter who you are, no matter where you came from, you could do great things in your life."
The play features other depictions of real-life figures, such as astronomers Annie Jump Cannon and Williamina Fleming, portrayed by junior Dana Zafarani.
"Williamina is such a passionate character who's always willing to help, and she always is a help to the other [characters] in the show," Zafarani said. "I'm happy that I get to play her because I learn so many new things about her every day."
Because "Silent Sky" heavily depends on ambiance, light and sound, the production involved many technical crew roles. Students were cast as lighting and sound designers as well as stage managers to ensure a smooth-running production. 
"[Most people don't] think about the constant scramble and the organization that goes behind [the play]. People don't think about how much time it takes for lighting and sound to get cued," sophomore and assistant stage manager Juliana Rodgers said. "They think it just happens, but it takes a lot of time and effort."
Along with the two major performances, there will be an additional performance on Nov. 3 for West Middle. This performance will not only introduce incoming students to the theater department but also serve as a final dress rehearsal for the cast and technical crew. Tickets for the Friday and Saturday performances can be bought online in advance for $8 as a student and $10 as an adult, with options to print at home or print at the theater. Tickets can also be purchased at the door for $10 as a student and $12 as an adult.
"People should come because it gives representation for this woman who has not been given due credit when she [helped] make a huge discovery. No one knows her name, and that's a travesty," Rodgers said. "People need to know what she's done, and this will help bring her name to the light."
Leave a Comment
Your donation will support the student journalists of Parkway West High School. Your contribution will allow us to purchase equipment and cover our annual website hosting costs.
About the Contributor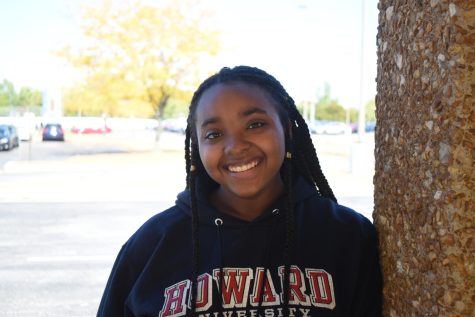 Elizabeth Franklin, Opinions/A&E Editor
Pronouns: she/her

Grade: 11

Years on staff: 3

What was your favorite childhood TV show? Man, Barbie: Life in the Dreamhouse got me through...