The Best Pages of our Last Chapter
As 2021 has come to an end, it's fun to look back on some of the things that happened last year. While other people may talk about Covid and Joe Biden, I'm choosing to talk about books because I'm tired of talking about Covid and Joe Biden. So I've compiled three random Young Adult books that span three varying genres – Young Adult Fiction, Fantasy and Historical Dramatic – and reviewed them. 
Some things that I looked for when reading were:
Characters: 
Were they consistent? 

Did they develop well (note: "Well" doesn't mean whether the character ultimately ended up being "good" or "bad," but rather if they served a purpose in the story, and did that purpose make sense for what was already established)?
Plot: 
Is it interesting? 

Is it unique? If it's

not

unique (tropey), then does it do something interesting

with

that trope?
Pacing: 
How is it? 

Do events develop consistently, or does it move around with no regard?

Dialogue/Narration: Is it boring? Does it unnecessarily drag on? 
These are general reviews for books. They're not meant to spoil, but to recommend, so keep reading to learn more about the titles below!
Concrete Rose by Angie Thomas: 4.7 Stars out of 5
Synopsis: If there's one thing 17-year-old Maverick Carter knows, it's that a real man takes care of his family. As the son of a former gang legend, Mav does that the only way he knows how: dealing for the King Lords. With this money, he can help his mom, who works two jobs while his dad's in prison. Life's not perfect, but with a fly girlfriend and a cousin who always has his back, Mav's got everything under control. Until, that is, Maverick finds out he's a father. Suddenly he has a baby, Seven, who depends on him for everything. But it's not so easy to sling dope, finish school, and raise a child. So when he's offered the chance to go straight, he takes it. In a world where he's expected to amount to nothing, maybe Mav can prove he's different. When King Lord blood runs through your veins, though, you can't just walk away. Loyalty, revenge, and responsibility threaten to tear Mav apart, especially after the brutal murder of a loved one. He'll have to figure out for himself what it really means to be a man. Courtesy of Google Books
This prequel to Thomas's previous bestselling book, The Hate U Give, is spectacular. I really enjoyed reading it. 
The main character, Maverick Carter, is seventeen and has a baby, and another one on the way. I think this book definitely nails the reality of becoming a single parent as a teenager, based on examples I've seen from my own life. The baby doesn't ever shut up, he's tired all of the time during the first year of his son's life, and his relationships with his friends and his girlfriend are heavily strained. 
Maverick's storyline is very well done, and I commend his character greatly. I could clearly understand his motivations, and how he developed his thoughts and actions as a result of the environment he was raised in. Maverick is someone who is often pressured into doing things that he doesn't necessarily want to do based on the gangs' ideology of "the pack," which is something I've realized happens quite often. Something interesting that Thomas did was use African-American Vernacular English (AAVE) throughout the book. It was not only used for the dialogue – where many authors tend to solely use it – but for the narration as well, allowing the environment to shape him and his thoughts naturally. I understand that some people might have been thrown off by this, but I believe that writing in this way was the best way to fully capture Maverick's character and in addition, combat the many, many stereotypes of black teenage boys in the 'hood with a character you can really empathize with. 
The characters were a bit…frustrating in their actions, to say the least, but it's a given with reckless teenagers with questionable role models. The characters feel real, and the story itself feels real, like it could've happened in my own family. The novel doesn't necessarily romanticize gang violence, it only showcases the reality of many Americans living in poor cities with high amounts of crime and violence. 
I have two main criticisms of this novel. The first issue I have is with the characterizations of other characters who aren't the "main" characters. Other characters include Iesha and King, who are significant to the storyline, but I'd say they aren't explained in as much depth as other characters. It is from a first-person perspective, so of course Maverick wouldn't know everything, but it's strange how little these two characters, in particular, are developed since Thomas does an excellent job with developing the main characters. Iesha and King, in particular, tend to pop in and out of the story at random times. I'd also say that the way Thomas rushes the chapters just before the climax and ending is a huge issue I have with Concrete Rose. 
All in all, Thomas does a great job of creating a realistic prequel to her previous bestseller, "The Hate U Give." Concrete Rose is an enjoyable novel, and I'd definitely recommend it to lovers of Young Adult novels since I personally couldn't put it down. This is definitely worthy of its 4.7 score that I gave it.
Sweet & Bitter Magic by Adrienne Tooley: 4.3 Stars out of 5
Synopsis: Tamsin is the most powerful witch of her generation. But after committing the worst magical sin, she's exiled by the ruling Coven and cursed with the inability to love. The only way she can get those feelings back—even for just a little while—is to steal love from others. Wren is a source—a rare kind of person who is made of magic, despite being unable to use it herself. Sources are required to train with the Coven as soon as they discover their abilities, but Wren—the only caretaker to her ailing father—has spent her life hiding her secret. When a magical plague ravages the queendom, Wren's father falls victim. To save him, Wren proposes a bargain: if Tamsin will help her catch the dark witch responsible for creating the plague, then Wren will give Tamsin her love for her father. Of course, love bargains are a tricky thing, and these two have a long, perilous journey ahead of them—that is, if they don't kill each other first. Courtesy of Google Books
Sweet & Bitter Magic is a fantasy novel by Adrienne Tooley, and features two girls—one a witch, and one who's not, but is able to utilize magic—on an adventure to stop a plague that's overtaking their village. It's sort of cliche, but that doesn't make it bad. Coming from someone who is not necessarily a huge fan of fantasy, I can say that this book is very engaging and entertaining. Tooley uses many sharp and descriptive similes and metaphors to get her point across. 
The world-building is a blessing and a curse in some ways. Because the world of Sweet & Bitter Magic is so different from our regular world, it's required to be able to explain it so that readers know what's going on. And Sweet & Bitter Magic does just that – its world is very elaborate and intertwined with the characters. The characters don't feel disconnected from the world; in fact, they feel very attuned and aware of the world. However, I'd say that the novel suffers from not having a set prologue which could've propped up the entire story instead of shoving the reader into a completely unknown world. I really think that if there was a prologue with background information, the story would have benefitted from not having to awkwardly explain things in the middle of a chapter. 
As for the characters, I really liked the juxtaposition of Wren and Tamsin. Tamsin is a girl who is cursed not to love, forced to forever suffer by ending her ability to experience any emotional intimacy, while Wren is a girl who is depending and clinging onto love, as it's the most important thing in the world for her. Most of the story surrounds Wren and Tamsin, so there aren't many side characters, and the few important side characters are introduced toward the end. I like the consistency of them – if someone was mentioned in the beginning by name, it's very likely they'll also be mentioned at the end again. The romance between Wren and Tamsin was the very tropey "I-hate-you-oops-I-love-you-now," and although it had me rolling my eyes a little bit, overall, it decent and didn't detract from the story, like some fantasy novels tend to do. They genuinely made each other better and even though Tamsin tended to keep some very painful secrets, they communicated, so that's a good relationship in my book.
I also appreciated the message that love doesn't always conquer all, and love alone doesn't prevent evil in the world. The relationship between sisters Marlena and Tamsin doesn't rely on love to fix everything between them. Love isn't enough to mend their relationship because the issue wasn't that they didn't love each other, it's that they had no trust in each other. Although Wren's love for her father is bartered in a spell for saving him from the plague that haunts the villagers, this love isn't necessarily healthy for Wren, who puts her father first before everything else. But love can genuinely be a kickstarter in changing ways of thinking as well, judging from Wren and Tamsin's romantic relationship. By the end of the novel, the message that love has many different forms and not all of them are necessarily healthy is very much acknowledged.
In regards to the storyline itself, I was a bit blasé about it. Two heroines meet, both of them need something, they make a deal, they travel together, etc, etc. I don't think it's boring, but I think it could've been a chance to make something different, something new. It's also kind of…short. I think a lot of novels that aren't series tend to be impaired by the length of books, and I think that this is one of them. There's limited time to build up worlds, then get to the conflict, all while handling the development of the characters. Personally, I think Tooley did a pretty good job balancing all of them out, but it's something common I've noticed in single-novel fantasy books. 
I wouldn't say that this book is my favorite, but I did enjoy the book while I was reading it. Although the storyline and length has its faults, the novel's strengths in world-building and the detailed relationships between characters put it at a 4.3 stars out of 5 for me. I would recommend this book to readers who enjoy fantasy; it's an enchanting novel that lures you deeper into the journeys of the characters.
The Forest of Stolen Girls by June Hur: 3.9 out of 5 Stars
Synopsis: 1426, Joseon (Korea). Hwani's family has never been the same since she and her younger sister went missing and were later found unconscious in the forest near a gruesome crime scene. Years later, Detective Min—Hwani's father—learns that thirteen girls have recently disappeared from the same forest that nearly stole his daughters. He travels to their hometown on the island of Jeju to investigate… only to vanish as well. Determined to find her father and solve the case that tore their family apart, Hwani returns home to pick up the trail. As she digs into the secrets of the small village—and collides with her now estranged sister, Maewol—Hwani comes to realize that the answer could lie within her own buried memories of what happened in the forest all those years ago. Courtesy of Google Books
The Forest of Stolen Girls is a historical dramatic novel by June Hur. Taking place in Joseon-Era Korea, the story follows Min Hwani as she tries to solve the mystery of her father's disappearance. I'm not even going to lie, I had no idea that this was a historical drama novel until the first few pages told me so, but I wasn't mad because I am kind of a history nerd. 
Min Hwani's journey not only encompasses her father's disappearance, but also finding herself as well, which sounds cliche, but really isn't – at least, not in this story. She has to find it in herself to trust her sister despite the long time they've been separated and their wildly different personalities because she's the only one left who cares for her. The complexities of parent idolatry are fully examined with our heroine, Hwani, holding her father upon the pedestal for all of her life as if he cannot possibly do any wrong. I like how Hur dismantles this because I know a lot of people do tend to put their parents – or family, friends, significant others, etc – on a pedestal and they're blind to how they really behave. I'm glad that she put it into perspective for Hwani that no, her father is not perfect, and just because he treated you well doesn't mean that he treated everyone else the same way.
Like Sweet & Bitter Magic, I like how it juxtaposes Hwani and Maewol. Maewol is carefree and attuned to nature. She is impulsive and oftentimes emotional, which is not always a bad thing since her sister, Hwani tends to only think based on cold, hard evidence. Hwani is logical and fact-based, and this is completely a personal commendation because I feel like I hardly see any distant main characters in Young Adult novels. 
The core conflict in The Forest of Stolen Girls was very intricate and there was no way for anyone to win, really. If a parent chose the "easy way" and bribed a soldier to let their daughter stay at home instead of being sent off to men in the Ming Dynasty, another girl would still have to take their place, which began the cycle of women and girls who were kidnapped because rich people don't want their daughters taken away to suffer. Many, many times, it's emphasized how dangerous it is to be a young girl or woman in those times, especially when overruled by a huge, wealthy country. Mothers and fathers would hide their daughters when soldiers came knocking at their doors, only for soldiers to push through and take the daughters anyway. I appreciated the novel for not only giving me a good review on a history lesson, but putting into view how horrible the practice of kidnapping young girls and women to be put into harems was. I knew about the practices, but to put it simply, it's easier to read about them in a textbook than it is to step into a story and watch a character scar their daughter's face just so that she wouldn't be taken away by the emissary.  
The only thing I had an issue with was that the mystery itself felt kind of disjointed. I enjoyed the characters, I really enjoyed the writing, but I felt like I was almost trudging through the story. Maybe because the story is a mystery inside of a mystery, but I just feel that it could've been handled a lot better. It's such a disappointment because I loved almost everything else about it, especially what the plot is, but the execution of the plot is a bit iffy for me which does, unfortunately, ruin the immersion.
All in all, The Forest of Stolen Girls was a good book, although I do feel that the execution of the mystery takes away from the beauty of the story in a way, rather than adding to it, which is why I rated the novel at a 3.9. I still would recommend that you give this book a try, though. It's very lovely. Well, I guess not lovely, because of the subject matter, but it is a great book.
*****
In conclusion, I actually enjoyed reading all of these books. They were all uniquely compelling in their own ways, and despite some misgivings I initially had, I appreciated seeing the journeys and development in all of the characters in their respective stories. But don't just take my word for it. I would definitely recommend checking them out to see if you like them, too.
You can check some ways to purchase them down below.
Leave a Comment
Your donation will support the student journalists of Parkway West High School. Your contribution will allow us to purchase equipment and cover our annual website hosting costs.
About the Contributor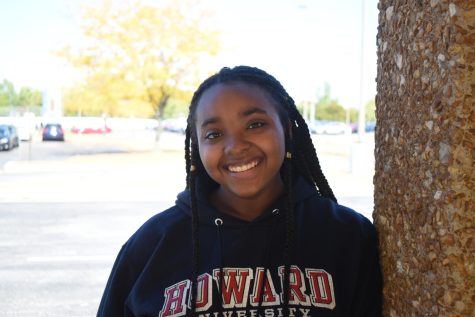 Elizabeth Franklin, Opinions/A&E Editor
Pronouns: she/her

Grade: 11

Years on staff: 3

What was your favorite childhood TV show? Man, Barbie: Life in the Dreamhouse got me through...