Project Unplugged and senior Sara Marks' mission to promote mindfulness
Promoting mindfulness within her community, senior Sara Marks works as an intern with Project Unplugged. Project Unplugged's mission is to encourage a healthier lifestyle by applying wellness principles and developing a supportive like-minded community. 
Project Unplugged was created by Lead Mentor of the Spark! Program George John and focuses on improving mental health by partnering with Missouri Baptist Medical Center and the city of Town and Country. Marks helps the program by assisting in website development and writing blog posts. 
"I feel like community outreach and mental health are both very important things. They're talked about both individually but they're not always combined [however] I think they both correlate a lot," Marks said. "Participating in a project like this and helping other people feel good and make some of their mental health problems lessen was just fulfilling for me. I just enjoyed doing it, giving that satisfaction to other people is nice."
After completing the Olin Future Women in Business Weekend at Washington University Marks met with John and used marketing skills she learned to work as an intern for Project Unplugged. 
"I thought [Project Unplugged] was really interesting because I've never heard of anything like it. I was lacking motivation in my life at the time, I think it was at a point where I just didn't have anything that excited me. After hearing about [the project] I was like, 'I think that's what I've been waiting for,' something to really excite me and give me purpose," Marks said. 
Project Unplugged's current goal is to prevent physician burnout by partnering with Missouri Baptist and hoping to improve self-care among doctors. 
"A lot of doctors, specifically at Missouri Baptist have been feeling burnt out, exhausted [and] overwhelmed by their job. [They] feel obligated to be there all the time and put [their] job at such a high priority for [themselves, they] forget to take care of [themselves] and just burn out," Marks said. "I think [it's] important [to] prevent it especially now with COVID. These people are saving lives, they're on the front line, they're protecting a lot of unfortunate circumstances. I think that increased pressure and overwhelmingly stimulating new experiences definitely causes burnout, anxiety, insomnia and all kinds of other stuff we help with. So, I think helping them reignite that passion is what we're trying to do."
Burnout is not something exclusively experienced by doctors, Marks feels it can also be seen within the school system. She is working to implement  Project Unplugged's message in high schools and colleges to help prevent and manage burnout in students.
"
Nobody wants to feel alone or that there is no way to fix what is going on inside their head, and I want to help others find an outlet and strategies, so they can overcome that."
— senior Sara Marks
"The amount of pressure we've been under with school, the increased amount of intensity it takes to get through high school and college and the pushed idea of perfection takes a huge toll on kids," Marks said. "One of the big things we focus on is mindfulness, being in the present [and] taking care of yourself, kids need strategies to know when to calm down to take time for themselves to gain a nicer relationship with themselves instead of feeling obligated, burnt out and anxious by school. Being a teenager is hard and I think any strategy that could help ease all the emotions going on your head would be great."
Project Unplugged is continuing to work with doctors and aims to work with schools as well.  As that program develops, Marks continues to advocate for all to focus on their mental health. 
"Helping improve others' mental health is important to me because it is something everyone struggles with," Marks said. "Nobody wants to feel alone or that there is no way to fix what is going on inside their head, and I want to help others find an outlet and strategies, so they can overcome that." 
Leave a Comment
Your donation will support the student journalists of Parkway West High School. Your contribution will allow us to purchase equipment and cover our annual website hosting costs.
About the Contributor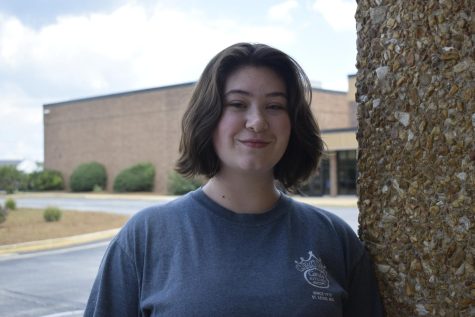 Madi Michajliczenko, Conceptual Editor-in-Chief
Pronouns: she/her

Grade: 12

Years on staff: 4

What was your favorite childhood TV show? The Backyardigans, specifically the pirate episode

What...