The struggles of second-generation immigrants in the college application process
Acronyms like ACT, SAT, FAFSA and CSS are overwhelming, especially for those whose parents are non-native English speakers. For seniors Umeera Farooq and Nayeon Ryu, this is a struggle they have dealt with throughout their academic journey, and it's just another step in their college application process as they try to navigate this uncharted territory.
For Farooq, it began in elementary school with field trips, activities and school programs. These were not topics of discussion with her parents. 
"At 7 years old, I didn't know what to do. We'd always be just lost and confused. If I had a field trip form or papers I didn't know were due, my parents would never turn them in because they just didn't know," Farooq said.
Farooq, a daughter of Pakistani immigrants, grew up in a predominantly white school. 
"My parents came [to America] before they had me. They went to high school [in Pakistan], but that was it. Coming here was different; I think they had a culture shock and a shock in the education [differences] as well. They didn't know much about elementary school, so I pretty much had to help myself," Farooq said. 
Being one of the few students in her class with this situation, Farooq faced unique challenges in her elementary school.
"In first grade, I didn't know how to spell the word 'comb.' I asked my parents, but they didn't know what that was. My teacher asked me to spell it, and I was just sitting there–it was so awkward. My dad came in, and he didn't know it either. He didn't know what that meant," Farooq said. 
Senior Nayeon Ryu, who immigrated as a child, faced similar disadvantages in elementary school.
"
Growing up, I had to do things that were related to school, learning English and ordering food or making phone calls alone. I don't think many 8-year-olds know how to do that,"
— senior Nayeon Ryu
'"I came here from Korea when I was five, so I kind of started my life here, but obviously I had to learn English still," Ryu said. "Growing up, I had to do things that were related to school, learning English and ordering food or making phone calls alone. I don't think many 8-year-olds know how to do that."
Seniors often rely on parents to help navigate them through the college application process. This was not an option for Farooq or Ryu. 
"My parents did not attend college, and I'm a first-generation [future] college student. My older sister didn't go to college, so my parents had never filled out applications. Up until last year, my parents didn't know how much college costs," Farooq said. "I think that's common sense for so many people, but not for everyone. While filling out the FAFSA papers, we didn't even know if we were doing it right, and my parents didn't have any clue about how it worked. It's already super stressful, but when your parents can't help you, it adds to it."
While applying for college, the responsibility was put on Ryu to navigate the changes. 
"With applications, my parents have done it before because I have an older sister, but a lot of things have changed since my sister has graduated and gone through that process. My mom and dad know some things, but usually, it's me who has to figure out things like, where I apply, how I apply and what I need to fill out in addition to an application," Ryu said.
Farooq has sought help from her teachers, yet still is responsible to look for other ways to receive insight on the college process.
"Teachers and my friends help [me] since their immigrant parents went to college, but I just feel bad asking all the time," Farooq said. "The teachers tried to help, but they have their own stuff going on. I'd turn in my stuff late, and the teachers would call my parents who don't speak the best English."
College and career secretary  Lauren Rowe, whose role is to process the application paperwork, has experienced similar situations with other students. 
"I worked with one student [Farooq] that had questions about FAFSA because her parents didn't understand everything. I asked Mr. Lorenz to come in and he made some phone calls and walked through what exactly was needed, so we kind of tag-teamed in that way," Rowe said. 
Rowe believes a designated college counselor would not help students whose parents are immigrants and may not understand the process, believing they should approach their counselor first. 
"I'm not sure that a designated college counselor would be able to help students with immigrant parents any better than our counselors here at West would be able to. The best path forward for them would be to schedule an appointment with their student's counselor and ask to be walked through the process," Rowe said.
Counseling Department Chair Christopher Lorenz believes he and the other counselors try their best to accommodate all applicants.  
"I definitely believe people in that situation need additional assistance when it comes to the education system. Whether or not you've been a family here for generations or you are new to the states, it is an overwhelming process for everyone. We currently have a series of night events called the College Series. These events are tailored to help guide new parents, " Lorenz said, 
The College Series goes through the student side of the situation, and the school's role in that process. 
"I think we have natural programming that families just need to look into to see the nuts and bolts of the college application process. Beyond those events that are advertised, meeting counselors one on one to ask questions would be helpful," Lorenz said.
Ryu does not believe there is anything additional that the district can do to support students. 
"Unfortunately because college applications and FAFSA aren't Parkway controlled things, I feel it would be difficult for the school district to be able to really change anything with that process itself. Since we have Ms. Rowe, [applying] is a lot easier because we have someone who can actually help with the application process one-on-one, so maybe offering a similar experience to parents would help them understand a bit better," Ryu said.
View Comments (2)
Your donation will support the student journalists of Parkway West High School. Your contribution will allow us to purchase equipment and cover our annual website hosting costs.
About the Contributor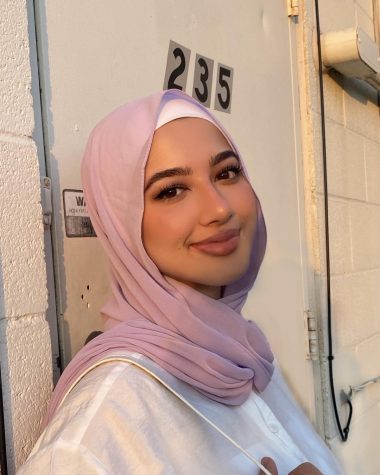 Sara Albarcha, Staff Writer
She/her/hers

Grade: 12

Years on Staff: 2

What has been your favorite quarantine hobby? Painting

Is a hot dog a sandwich? Most definitely...