A Stormy Trip to Nashville
Students rush out of buses to set up their music outside the Grand Ole Opry in Nashville, Tenn. As they assemble their stands, the wind rushes through, blowing their music all over. As some students attempt to hold down music, and others try to focus on what their playing, small drops of rain begin to fall on their heads. 
On March 31, Orchestra students went to Nashville, Tenn., to compete in the WorldStrides Heritage Festival. The symphonic/cello choir won gold as a class 3A orchestra, the Instrumental Adjudicators Award, the Outstanding Orchestra Award and an invitation to the 2024 Festival of Gold. The Concert/Chamber Orchestra also won second place as a class 2A orchestra. 
"I think it was a different experience, and it was a little hectic at some parts," Sophomore Felicity Jackson said, "Performing out in the street when it's about to storm felt very different than playing for judges or recording."
Similar to the frenzied street performance upon arrival, students on the second day at the Country Music Hall of Fame faced another chaotic situation. They arrived later than planned and only had a half hour to check out the hall. 
"It was almost like we were committing a heist," junior Chloe Kallaos said. "We didn't do anything illegal, I want to preface that, but we had less than a half hour to get into the Country Music Hall of Fame, get through tickets, get through the line and get on the elevator. We had one goal: get to all the Taylor Swift stuff, take pictures and get out. So, when we got off the elevator, we were like, 'Okay, there's the Taylor Swift exhibit.' We ran in there, took all these pictures and then ran back out to get on the bus. And we didn't do anything illegal, but everything was so rushed, so it felt like we were doing a heist."
Despite the madness that occurred during some activities, others were more calm, such as the performance that was done in front of the judges. Before going on stage, there was time for a short rehearsal, where students could practice their songs.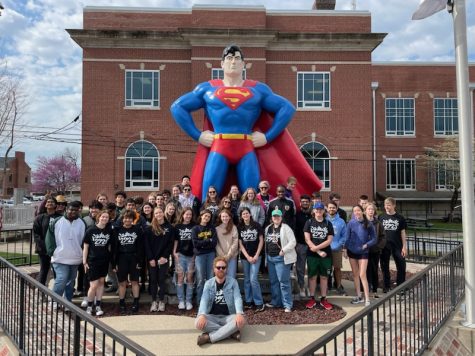 Along with scheduled activities and events, students also had free time to explore the city and purchase gifts for their "secret stalker," an orchestra trip tradition. 
"You drew a name, and whoever's name is on it, you had to "stalk" them. Then at the end of the weekend, you get them a little present, and you give it to them on the bus," Kallaos said. 
Everyone participated, but some "secret stalker" gifts were more memorable than others. 
"I got my secret stalker an Alphabet Train toy," Jackson said, "Some standouts include a tiny shot glass, a nose flute and someone bought themselves a sliding dog whistle." 
At the end of the trip, students were invited to a celebration with music, refreshments, pool tables and line dancing. 
"It was so crowded on the dance floor, and the people in front of me wouldn't move. I must have kicked the guy in front of us so many times, but it was still really fun and I had a good time. I didn't expect to be good at it, but I was better than I thought I would be," Kallaos said. 
After performances and celebrations, students returned to their buses with a six-hour drive back to St. Louis, Mo. 
"I loved it. It was so much fun. I grew closer to people I didn't think I would," Kallaos said, "I learned that even in stressful times, everyone in the orchestra is going to have your back. Nobody was expecting to have to hold music or [for] stands to be blowing over, so I learned that even if somebody doesn't know you, they're still there for each other."
Leave a Comment
Your donation will support the student journalists of Parkway West High School. Your contribution will allow us to purchase equipment and cover our annual website hosting costs.
About the Contributor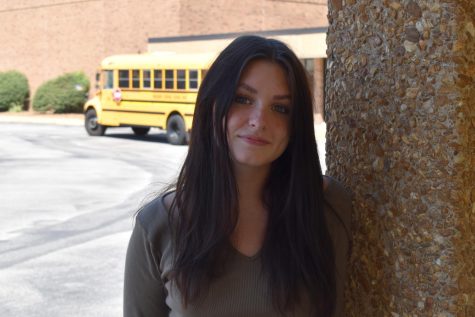 Claire Creely, Staff Writer
Pronouns: she/her

Grade: 11

Years on staff: 1

What was your favorite childhood TV show? Wild Kratts

What is your favorite book? behind closed...