New boys field hockey league comes to Parkway
Starting this March, a new spring sport is coming to Parkway: boys field hockey. Established by girls field hockey coach Dawn Callahan, the Boys Inaugural Field Hockey League is an opportunity for boys in the Parkway district area to take a chance at field hockey. The league will begin after spring break and will practice once a week, with games beginning in April 2023 to allow players to participate simultaneously in a spring sport. 
Along with girls field hockey, Callahan is involved in boys field hockey organizations like the United States Field Hockey Association (USFHA), where she helps chair boys field hockey. Consequently, she has witnessed firsthand the lack of opportunities for interested male athletes.
"I coached a little boy this fall at [the] Gateway [Field Hockey Club] league who started on the sidelines. I had coached him before in the mini sticks league, and [when I asked] why [he wasn't] out there, his dad made the comment that there are [no opportunities] for him when he gets older, so why have him play?" Callahan said. "I convinced the parents to let him play, and he had so much fun; that added another reason to get the high school league going — I'm convinced if we give opportunities for boys to play the sport, they would love it."
In addition to coaching boys, both Callahan's sons play field hockey. Freshman James Callahan, who played field hockey and now plays with the U.S. National Program, inspired Dawn Callahan to form a district-wide boys field hockey league for St. Louis. 
"With James being a freshman, I figured now would be the time to try and start growing the boys game here in St. Louis," Dawn Callahan said. "James was the only boy playing club field hockey for the longest time, and now we have about 10. These boys love playing the sport [and] we need to give them an opportunity to play." 
Dawn Callahan's drive to provide that opportunity to the male athletes in her community led her to pursue the tedious process of forming a new sports league in the district. However, the process came with its struggles. 
"The biggest part is getting the word out that we are starting a boys league and getting enough boys to get the league started this first year. Because it is not a Missouri State High School Activities Association (MSHSAA) sponsored sport, we need to find field space, get uniforms and get equipment [while keeping] the cost as low as possible," Dawn Callahan said. 
In addition to finding field space and equipment, the team could only be a team once they secured interested players.
"My mom had to do a lot of work to come [together] with other schools and advertise the team," James Callahan said. "[We] try to keep [participation] at a good monetary level and not expensive to do, so it's easy to pick up."
Despite overcoming procedural obstacles, one issue still prevails for this up-and-coming team: the stereotypes against male field hockey in the U.S. and its consequential irrelevancy in the school sports system. This issue has lasted for years at a national scale and has prohibited the number of opportunities offered in the community for interested players. 
"The boys' game is not as popular because they don't have the opportunities to play it as the girls. Somewhere along the way, field hockey has become known as a girls sport, and boys stopped playing because of [fewer opportunities] past a certain age," Dawn Callahan said. "[But] field hockey is more popular for boys outside of North America."

Men's field hockey has been an established Olympic sport since 1908, longer than women's field hockey. Many countries outside the U.S. feature men's field hockey as a prominent sport, including Dawn Callahan's home country of Canada. 
"Canada has pockets of men's field hockey in the major cities, and it has new national championships for boys that they didn't have when I was growing up. The Vancouver area has a well-established men's league that we don't have here, which helps maintain the sport," Dawn Callahan said.
While girls field hockey has prospered as a school-sponsored sport at West, creating a boys district league provides a step to bridging the gap between boys and girls in field hockey, one supported by current girls field hockey player sophomore Hannah Zaiser. 
"[The league is] a good idea because [field hockey] is big in Europe with guys but not so much in the US. It's cool that [Dawn Callahan] is bringing it for guys here, where it's a big thing for girls, and doing games so that there are more boys playing," Zaiser said. 
After a decade of playing field hockey, James Callahan recognizes many benefits of the sport and pushes for more high schoolers to try field hockey out in the upcoming season.
"[Field hockey] is a fun sport to play. It's competitive and high-level. It's a great way to keep in shape in the off-season if you're in any [other] sports. Especially [with] soccer, the field and [sport] are the same. It wouldn't be too expensive when you first start and easy to pick up," James Callahan said. "There's a stigma around it [here] that [field hockey] is a girl sport, and it's not competitive, but it really can be if you want it to. I think [boys field hockey] would grow if we could get more people playing."
As the debut of the new Parkway boys inaugural field hockey league approaches, Dawn Callahan hopes to grow the team for an exciting season and encourages everyone to try the sport. For more information about joining the new league, Dawn Callahan is available for contact on Instagram through @boysfieldhockeystl. 
"If you're interested, come on out and try it. Maybe field hockey [ends up being] your sport. Maybe you need a break from your main sport and want to stay active. Give field hockey a go," Dawn Callahan said. "If you have friends that go to other schools, spread the word. Give field hockey a try." 
Leave a Comment
Your donation will support the student journalists of Parkway West High School. Your contribution will allow us to purchase equipment and cover our annual website hosting costs.
About the Writer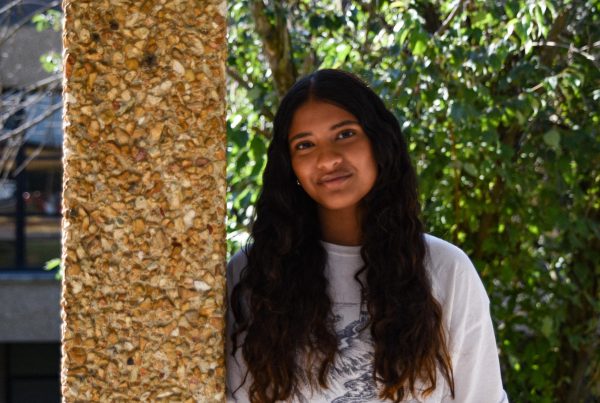 Risa Cidoni, Features Editor
Pronouns: she/her

Grade: 11

Years on staff: 3

What is your favorite piece of literature? "Where the Crawdads Sing."

Who is your hero? My...