The face behind the student publications program
"Do what you love; love what you do." This Kobi Yamada quote hangs in Journalism Adviser Debra Klevens' classroom. Over her 23 years at West, Klevens has taught over 1,500 students enrolled in the journalism program.
Klevens graduated from Indiana University in 1994 with a degree in Journalism Education. Her career began as an assistant buyer at Venture Stores and Famous Barr department store, because she wanted to become financially self-sufficient. After finding little pleasure in crunching numbers in a cubicle, she left the business world in hopes of making a difference in the lives of others. Klevens was hired as a teaching assistant at Parkway West Middle School in 1998, and a few months later, she was asked to interview for the yearbook position at the high school.
"I was confident I never wanted to be a teacher. My major in college was journalism education although I had no interest in doing that. I wanted to go into the business world outside of school. I dreamed of making money, supporting a future family and being self-sufficient. After working in the business industry, I didn't really love the business world. I cried all the time because it made me so miserable," Klevens said. "My mom said, 'Why don't you try to use your degree?' So I called Parkway and asked if they had any positions available."
In 1999, Klevens became the Yearbook and Leadership teacher and oversaw the Student Council. In 2012, she was asked to take over the school's print newspaper program. Klevens saw this as an opportunity to set trends and took the newspaper online. The Pathfinder and Pawesehi have since won national awards for student pieces. Klevens finds it more rewarding when students win personal awards for their articles, photos and contests than anything she has received.
"Journalism consumes my life," Klevens said. "It's cool to win awards, but I think what's even cooler is seeing students win awards. It's nice, don't get me wrong, to be recognized. But seeing the student's excitement and enthusiasm and knowing that they have their whole future ahead of [them] and that I could play a part in that success. That's the reward for me." 
In addition to those awards, Klevens was one of five educators to receive the Journalism Educations Association Medal of Merit Award, nominated by Herff Jones, Manager of Yearbook Customer Experience Ann Akers. The award is given to educators who provide journalism leadership throughout the local, state and national journalism communities. Akers said when she thought of deserving advisers, Klevens was an obvious choice.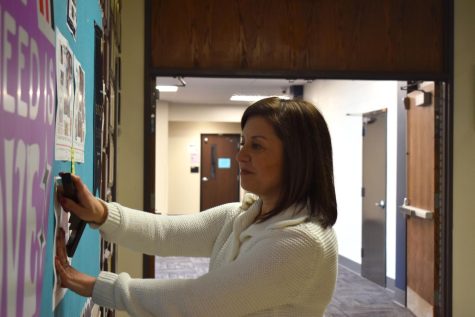 "Debra Klevens is knowledgeable in every part of the publications process, and she is always seeking new and better processes to create stronger publications, better staff culture and more meaningful opportunities for staffers and readers. I think it's important to make sure the advisers who do so much more than necessary are honored," Akers said.
Klevens is involved at the local and state levels but also contributes nationally by speaking, critiquing students' pieces, judging, doing workshops and more. 
"Between advising staffs that produce amazing publications, making contributions that serve student journalists and advisers everywhere and generously sharing feedback with individual staffs from coast to coast, she models everything an adviser should be," Akers said.
Akers says she first met Klevens eight or nine years ago. Akers asked the Herff Jones rep in St. Louis for help identifying an adviser who could help her with a complex project because she needed someone who knew their students well. From the first call, Akers and Klevens connected and learned that they share many of the same values. From then on, Akers has kept in touch with Klevens. Akers says that Klevens is one of the people she reaches out to often because she's thoughtful and so well-versed in every aspect of student media.
"She has such a big heart, and people recognize her as a thoughtful leader who cares about people. She's the kind of teacher any great educator wants to be. She cares so much for her students and works tirelessly to provide unparalleled experiences. I'm in awe of her continued interactions with editors now in college or working professionals. It speaks volumes that they still see her as their 'person' when they have questions or need to work through something. We're really lucky to be surrounded by so many great advisers who support each other — and she is definitely one of the best of the best and is one of those people that everyone admires for both her positivity and passion, " Akers said.
The relationships that Klevens maintains after students graduate are an important part of the program to her.
"I have so many students that have left an impact on me. Every year it's hard to just pick one [student] because I feel like that's the beauty of my job. Some people get a bonus check at the end of the year for success. For me, it's the relationships that I create with students that I get to keep over the years," Klevens said. "I think the coolest part for me is seeing former students now have kids of their own and families. But truly, the relationships I've made with students over the years are the best gift."
One of the many students Klevens has kept in touch with is alumnus Tyler Kinzy, former managing editor-in-chief of the Pathfinder, who graduated in 2021. Kinzy had Klevens for his four years of high school.
"
You don't build what she's built by just teaching people how to write good ledes or design good yearbook pages. The legacy — and I don't use that word lightly — that she's established is a testament to everything she does for us. I'm just a lucky kid who got the privilege to be a part of it all."
— Tyler Kinzy
"It's impossible to distill the impact an educator like Mrs. Klevens makes down to a single, bite-sized quote. What first comes to mind is her ability to take such a rapidly expanding program and still find ways to help you get what you need out of the experience. For me, that often had to do with self-confidence, both in and out of journalism contexts. The trust she placed in me and, by extension, the expectations she held me to helped shape me into the leader, community voice and overall agent of change I wanted to grow into in high school. I don't think that growth happens without guiding figures in my life like Mrs. Klevens giving me a reason to believe in myself to pursue more," Kinzy said.
Another student, former yearbook editor and alumnus Claire LeDuc also credits the journalism class to her successes outside the classroom and the tools she uses in her life. LeDuc graduated in 2022, and is currently studying at Mizzou.
"Klevens has done different things for me as a person and student. The worst part is [that] you don't realize how much she does for you until you've graduated. You're at college and then applying the skills you've learned to keep yourself on track," LeDuc said. "Klevens' class taught me how to be a leader. I had been an editor my senior year, and she taught me how to communicate effectively with others without hurting their feelings and taught me how to make people feel like they had a position in the yearbook or newspaper. People don't understand how beneficial she is and this class is until you're in it. It has helped me tremendously and I [hadn't] realized it until I went to college."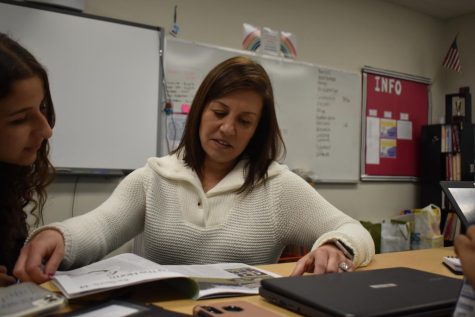 Throughout the years, Klevens often finds herself pushing kids out of their comfort zones. She believes in walking the talk and does the same thing to herself outside of school. 
"The most challenging thing [about teaching journalism] is getting kids not to be fearful. I think that sometimes fear stands in the way of student success, like going out and interviewing could be a challenge. For me, it's getting people to get past their fear," Klevens said. "My job is to empower students to push beyond what they think is possible because kids can accomplish so much. The life skills they learn through curiosity will carry them in any career path they choose," Klevens said.
View Comments (2)
Your donation will support the student journalists of Parkway West High School. Your contribution will allow us to purchase equipment and cover our annual website hosting costs.
About the Contributor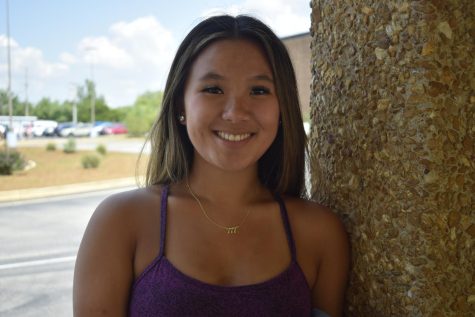 Lia Emry, Staff Writer
Pronouns: she/her

Grade: 11

Years on staff: 2

What was your favorite childhood TV show? I carly

What is your favorite book? I don't know...