We know you miss them!
Alumni Ja'Marion Wayne, Tre Bell and Seth Young start the next chapter of their football careers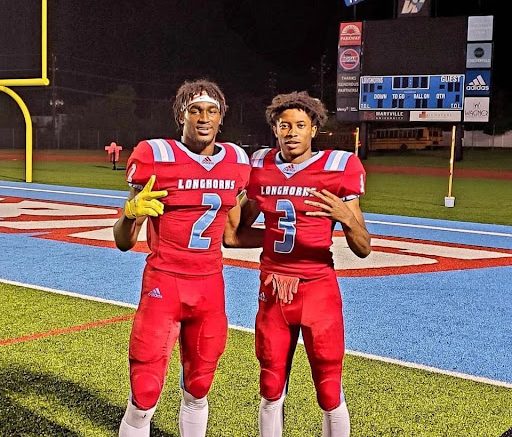 Blinding lights, packed stadiums and screaming students, alumni Ja'Marion Wayne, Tre Bell and Seth Young enter a new era of their lives. After retiring their red, white and Columbia blue West uniforms, the athletes went through pre-season training, increased practice difficulty and a new level of play — all while adapting to the college atmosphere. Former wide receiver and cornerback Bell began training as a redshirted cornerback for Lindenwood University on May 28. 
"At first, [training] was difficult [having to] adjust to the speed and physicality of the game at this level, but I've gotten used to it. It's more of a mental game in college, so you need to know your technique and playbook to succeed," Bell said. "[Weight training with my team] was the first time in my life that I have lifted, so it was hard adjusting my body to that, but once I adjusted to it, it felt natural… It's all day, every day, and if you think you know it all: you don't. You have to always be studying your playbook."
Former running-back, wide-receiver, slot-receiver and safety Wayne believes the transition from high school to college athletics was simple. Wayne is a safety at the University of Missouri – Columbia and has used lessons he learned from Longhorn football to motivate him.
"The hardest part was fall camp and staying up [for] hours, but other than that, it was easy. [There was] a lot of running and remembering plays," Wayne said. "It was rough because our season didn't start too good, but there wasn't anything I could do about it. [Longhorn football] taught me that even though times get hard, it's about how you bounce back."
Tennessee State University safety Young had a similar start to his season and appreciates the enjoyment of playing the sport.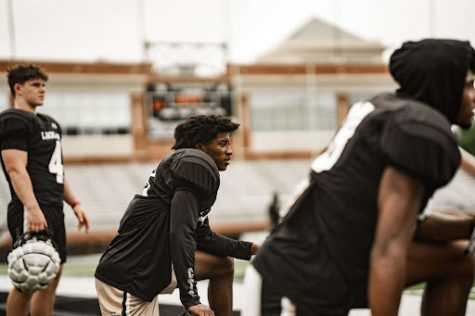 "I had to be mentally prepared for it all. West taught me to always have fun while playing, so even though it was hard getting up extra early at 6 a.m. for workouts, it was fun being able to meet the upperclassmen and bond," Young said. "We started 0-4, but [it was important to] have hope." 
While the former Longhorns have experienced the physical transition to college ball, they agree team bonding has been a highlight of their seasons. 
"[It's fun] being around the guys, especially in my position when we huddle to talk when someone messes up, [we discuss] important stuff, but still can [lighten the mood]," Bell said.  "On film, we're serious, but we can also laugh and have fun."
With a new team comes new responsibilities and opportunities. Bell was voted by all Lindenwood freshman football players to be a member of the Unity Council: a corporation that aims to promote social equity and improve quality of life by building vibrant communities. As a member, Bell will contribute to the goal of this program by enhancing his self-management and dedication to his team. 
"On top of [my commitment to my team,] I have to still get my school work done. I have to always be on top of my stuff because the coaches are relying on me to be a leader," Bell said. "The coaches have said [to me that] out of all of the freshmen, I've developed the most since coming in this summer, so I just need to keep that up and not get a big head, and I'll head in the same direction that the coaches see me going."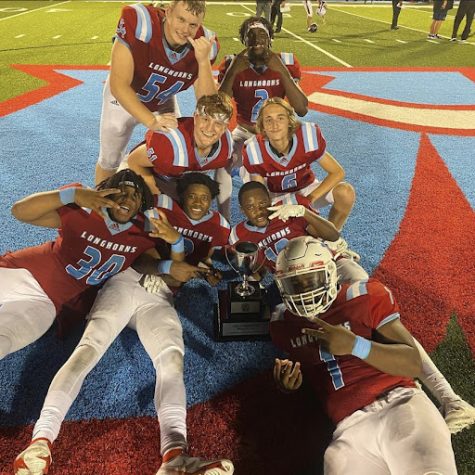 The players believe their continued careers have allowed them to experience college and interpersonal relationships in unique ways.
"Everyone's story is different, and everyone is interested in knowing where people come from and what similarities people have, [for example] a player on my team was coached by Coach [Mario] Patton in high school, just like me," Bell said. 
After a season of adapting, connecting and prospering, Wayne looks forward to the off-season. 
"While I'm proud of making travel and keeping my head straight, I'm happy to take some time to get my body back, knowing I'm not playing another sport after this. I'm also pretty happy about weights on the off-season to get bigger and stronger for next year," Wayne said.
Young intends to use his aspired psychology degree to become an adolescent therapist, while Wayne's goals are something that most football athletes aspire to complete. To make it into the NFL.
"I always tell myself that one man can make a difference. I think it reflects that if you have the determination and the commitment to something, you can make yourself better," Wayne said.
Bell is majoring in sports management with a minor in finance and plans to be a Sports Agent if his intentions to play professionally change. Bell picked up alternative sports and veered his focus toward basketball near the end of sophomore year, and after a collarbone injury, rarely played football. 
"I ended up playing half a junior year and one full senior year, and now I'm at college playing. I've learned that life isn't always gonna go as you plan for it to go sometimes, it's just best to see where it takes you."
View Comments (2)
Your donation will support the student journalists of Parkway West High School. Your contribution will allow us to purchase equipment and cover our annual website hosting costs.
About the Contributor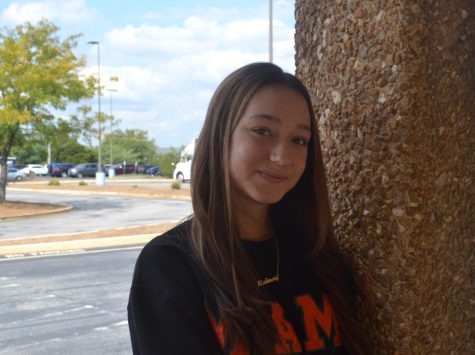 Makinsey Drake, Staff Writer
Pronouns: she/her

Grade: 12

Years on staff: 4

What was your favorite childhood TV show? Jessie

What is your favorite book? Where the Crawdads...