How DNA testing brought two sisters together
Follow up: Junior Lia Emry meets biological sister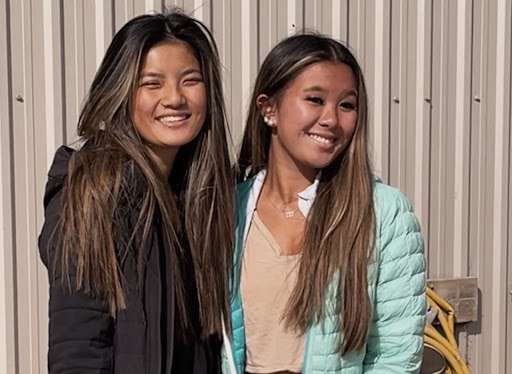 At 9 months, I sat in my mom's arms and drank from a bottle. My grandparents and aunt traveled to China to help my mom. On Oct. 31, 2006, my mom adopted me in Chongqing. In November 2006, after three flights and 24 hours of travel, I touched down at Lambert Airport and officially declared I was an American citizen. 
Being an adopted Asian-American, I didn't have any known biological siblings after my biological mother abandoned me at birth in XiuShan, China. It wasn't a surprise that I was adopted; throughout my whole life, my mom was — and still is — very open about my adoption. I don't think about being adopted often; it's just a small part of my life.  Often others feel bad for me when I talk about being adopted, though I don't even think about it and don't look at my family any differently. 
However, growing up, I was surrounded by predominantly white people. I often struggled with my Asian roots without an immediate connection to my culture. I cannot speak Chinese, and I disliked being Asian throughout my adolescence because I always felt different. In addition, I often struggled with accepting and liking my eye shape: Growing up everyone else's eyes were double-lidded, while I have monolids. Like many Asian Americans, I would — and still do — get rude comments and teased about my eye shape, making me embarrassed of something that I couldn't change.
My mom and I wanted to explore my unknown background to discover my ancestry and health reports, so I took a DNA test through 23andMe when I was in elementary school. Unfortunately, I still do not know who or where my biological parents are.
I never wanted to look for my distant relatives or biological parents. Though it would have been incredible to know what my biological family looks like, with 7 billion people roaming the Earth I knew it would be rare to find any biological family, so I didn't have much hope in finding relatives.
Through the 23andMe testing kit, I discovered my ancestry report, health highlights and even health variants. Despite never expecting to find any immediate family members, I made an astounding discovery during the summer going into my sophomore year of high school.
The 23andMe's app made it easy to look at the reports and results of DNA testing, but the app also lists immediate family members. On July 27, 2021, the app read "sister." I was speechless and, in utter disbelief, thought it was a big joke. But it was no joke. While I was residing in St. Louis, my long-lost sister lived across the border in Canada. 
Jadyn Duczman — also adopted — initially took the 23andMe test in 2021 to see her ancestry report. Jadyn was born in 2003 in the same Chinese province and was found on the doorstep of a government building. In 2004, her parents adopted Jadyn at one in Windsor, Canada. An avid equestrian rider and fluent French speaker, the now 19-year-old studies biology at the University of Windsor. 
Our story made headlines throughout Windsor when the discovery was made. Jadyn and I were often questioned about how we felt and what it was like, which was a hard question for me to answer. The bombarding questions of "what is it like?" "are you excited?" and "when are you going to meet?" overwhelmed me when I didn't even know how or what exactly I was feeling.
After contacting each other through the 23andMe app, Jadyn and I often messaged each other to compare our similarities and differences. It was hard to communicate over social media because we would run out of things to discuss, but once we met in person, it was much easier to find something to talk about. We talked about our childhood, from sports we played to foods we liked and didn't like. Our moms regularly messaged as well. 
We always knew that we would meet someday but didn't know when. Over fall break in 2022, my mom and I decided to road-trip to Windsor, Ontario, to meet the Duczman family since we were already going to Michigan to visit my mom's friend. 
Initially, I was nervous about meeting Jadyn. Though we had messaged back and forth and shared DNA, Jadyn was still practically a stranger to me. However, after this moment, I knew we'd be connected forever, so there was a lot of pressure to make a good first impression.
However, from the minute I walked through the door, the Duczman family welcomed my mom and I with hospitality and kindness. The weekend we went to visit was Canada's Thanksgiving. 
The Duczmans' extended family came over to meet me and celebrate Thanksgiving. As we ate and chatted for hours, many people realized how similar Jadyn and I were. We even realized that we wore very similar clothes, both wearing Lululemon leggings and jackets. I was most taken aback by how we had the same mannerisms, from how we twirled our hair to the same hand size and texture, as well as the same dyed hair.
There was no doubt we shared the same parents. The 23andMe app said Duczman and I shared 49.05% of DNA, which correlates with the average shared DNA between full, biological siblings, which is around 50%.
We all quickly got comfortable around each other, and the atmosphere felt natural. Talking with her over dinner about our plans for our future, Jadyn shared that she hopes to one day be a veterinarian. The morning after we arrived, Jadyn and her mom took us to meet Duczman's thoroughbred horse, Zara. Seeing something Jadyn is so passionate about allowed me to see her everyday life and also her love for animals.
Being raised as an only child, I used to beg for siblings, but now I have one and may have the opportunity to be an aunt. From strangers to a new sister overnight, my family tree grew instantly. This DNA kit changed my life, and I still struggle to put my emotions into words. I would encourage other adopted people to try the 23andMe test because it never hurts to take a risk. We may not ever know why we were put up for adoption, but this test put together one of the many missing puzzle pieces. 
View Comments (1)
Your donation will support the student journalists of Parkway West High School. Your contribution will allow us to purchase equipment and cover our annual website hosting costs.
About the Contributor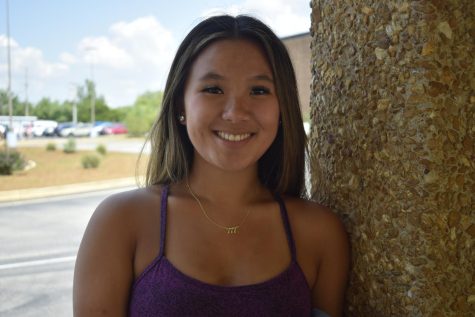 Lia Emry, Staff Writer
Pronouns: she/her

Grade: 11

Years on staff: 2

What was your favorite childhood TV show? I carly

What is your favorite book? I don't know...