ABC's "Abbott Elementary" blends sharp humor with real struggles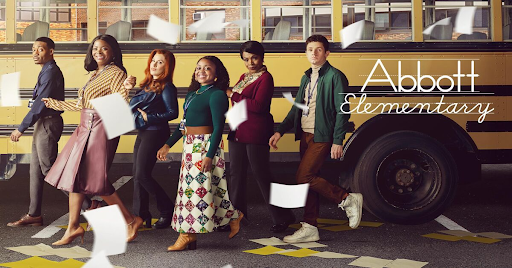 Making her debut appearance as creator, Quinta Brunson's "Abbott Elementary" is a show about the good, the bad and the in-between of educating students, in which a group of teachers tries to make the best out of a crappy situation.
Now, I don't think that a pilot episode determines whether or not a show is good or bad. Usually, I try to watch at least three episodes to determine whether or not it's a hit-or-miss show appropriately, but this time, I watched the rest of the season because it was hilarious. "Abbott Elementary," without a doubt, is a hit show for me. It takes on the mockumentary style, similar to "The Office," and follows teacher Janine Teagues — portrayed by Brunson — as she and her fellow teachers try to make schooling work for kids with no funding.
The in-universe explanation for the cameras and interviews falls on the self-centered principal Ava Coleman, played by Janelle James, who wants the publicity to show "awareness" for inner-city schools. The audience soon finds that this is very consistent with her character. But unfortunately, this is an exaggerated nod to several misappropriations of funds of many inner-city district schools, as Coleman — or as I like to refer to her, 'off-brand Michael Scott' — uses the funds from the district in various, irrelevant ways that don't pertain to the kids. It's not only Coleman who is causing financial problems in the school. The school doesn't have enough money for teachers to request simple things like rugs or necessary workers, like an electrician. 
The teachers are all a great addition to the cast, in my opinion. Barbara Howard and Melissa Schemmenti, portrayed by Sheryl Lee Ralph and Lisa Ann Walter, respectively, are the slightly-jaded senior teachers who help guide Teagues in her mission to give her students the best learning experience possible. In addition, Chris "White Boy" Peretti, portrayed by Jacob Hill, and Janitor Johnson, portrayed by William Stanford Davis, add to the show as a liberal teacher and a hotep-adjacent janitor with awkward one-liners that quite honestly made me laugh out loud. Finally, former "Everybody Hates Chris" star Tyler James Williams joins the cast as substitute teacher Gregory Eddie, who, despite his initial doubts, comes to care about "Abbott Elementary." Despite their flaws and the lack of funding, I believe that the teachers' care for the kids shapes the show's narrative and gives an empathetic, humanizing approach to a comedy. 
I can't put my finger on it, but something about Brunson's character is so refreshing. She's not quite the "quirky Black girl," but she feels a lot more human than some other shows that end up reinforcing stereotypes about Black women. She admires her senior teachers and respects them a lot, but also likes to forge her way into the teaching profession, especially because she believes that her students deserve a chance, just like one of her dearest teachers thought she did when she was in third grade. 
Teagues is the character that breathes life into this series through her well-meaning but ultimately naive ways of "helping," like in the episode "Light Bulb," when she tried to fix a lightbulb but accidentally screwed up the air conditioning of the entire school, or in "Wishlist," when she used TikTok to get donations for her class. I also like that it doesn't settle that old-school or new-school is better when it comes to methods for handling the blatant financial issues in the school; at first, it seemed that the older people were correct about everything, but Teagues also uses technology and her wit to solve problems in ways that the senior teachers were initially wary about.
Side note: I love the natural hair in this series. It's much more representative of what you'd see at an elementary school full of Black kids than some of the other TV series I've watched, so that's a plus for me. Also, although race is less talked-about in the series, it's clear that the series is nodding toward many historically and economically disadvantaged policies that unfairly targeted Black people, which resulted in a higher population of Black students in many lower-income schools. 
Despite all of the serious matters it interweaves throughout the series, "Abbott Elementary" is still a comedy, and it's a funny comedy. "Abbott Elementary's" humor is subtly witty, and a lot of the scenes are amusing just because of the way that the actors react to a situation. But it also doesn't shy away from the issues it was created to talk about, either. It reminds me of the phrase, "I laugh to keep from crying." 
From malfunctioning heating and cooling systems to kids that skip school to the extreme teacher burnout at lower-income schools, "Abbott Elementary" handles it all in a way that not only is humorous but in a way that resonates with the audience after they turn off the TV. Even at our school, a relatively suburban and relatively wealthy school, teachers have to spend their own money on whiteboard markers because there's not enough budget to spend on alternative ways of learning. "Abbott Elementary" sticks with you and truly makes you think about the inequities in education across the United States. It handles real subjects in a thoughtful way, making "Abbott Elementary" stand out from the rest. 
"Abbott Elementary" has been renewed for a second season, which will be out sometime in 2022 or 2023. You can stream the first season on Hulu.
Leave a Comment
Your donation will support the student journalists of Parkway West High School. Your contribution will allow us to purchase equipment and cover our annual website hosting costs.