Fueling dreams into reality
Science teacher Greg Schade details his Corvette restomod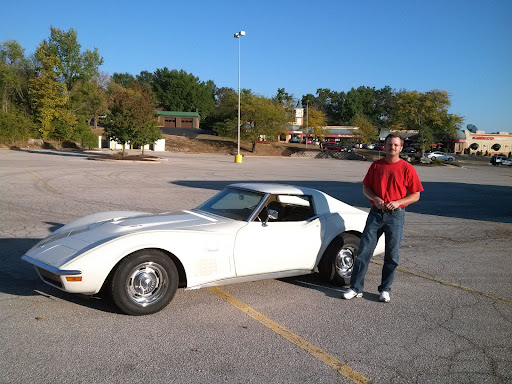 Growing up in St. Louis, science teacher Greg Schade went to car shows with his dad to admire the hot rods and varieties of cars. However, one car has always stood out to him — the Corvette. Schade's dreams of owning this classic car became a reality 10 years ago when his wife gave him her blessing to buy a third-generation Corvette. 
Schade has been performing a 'restomod,' meaning that he will restore every part, nut and bolt while making modern modifications such as updated steering, suspension, braking and engine. When complete, the car will function as a modern Corvette and maintain its classic look. Even though Schade had never welded metal, repaired fiberglass or rebuilt an engine, he's willing to invest time, money and energy to fulfill his aspirations.
"For me, [the car restoration process] is a huge puzzle. When I started this whole thing, it was something I'd always dreamt about as a little kid. You see all kinds of cars at car shows, but I've always been a Corvette fan and thought, 'if I ever do it, I'm gonna get that one,'" Schade said. "I knew starting out that there were things I didn't know how to do, things I had never done before. My brain needs to be active. I need to be thinking about something, solving some kind of puzzle."
The 1972 C3 Corvette enticed Schade because of the powerful engine that is not present in newer Corvette models. In the late 70s, there was a government push to limit the horsepower of car engines, primarily due to fuel consumption. Schade decided to buy the Corvette from a private dealer in Arizona before even laying a hand on it. By purchasing this older car sight unseen, Schade knew that things would be worn out and need repairing due to the age of the Corvette. The purchase was risky due to Schade not knowing what condition the car would be in, plus he had never worked on a Corvette before.
"I knew the Corvette was a big risk because I've never done anything like this before. I didn't mind taking that risk because I was pretty confident I could figure it out. I never drove it [because] it would've taken me a trip to Arizona to do that," Schade. "I saw a video of it running and driving and talked to the people who had it at the time. I bought it sight unseen, which everybody tells you not to do, [but] it worked out. I got a pretty good [car] for a pretty good value."
Schade's main goal was to get the car in a drivable condition, but the car's interior was in an impaired state. Inside the car's compartment, there was a rat nest which caused Schade to have to renovate the car's interior.
"I knew I was going to rebuild it at some point, totally expecting that things needed to breathe and be rebuilt. Ripping up the carpet, there were all kinds of mouse droppings and other stuff, so we gutted the whole interior and threw it in the trash, it had to be redone. I saved the metal [frame] but I had to get new seat covers because the whole thing was just so gross," Schade said.
Schade planned to drive the car for a few years before beginning the restoration process; however, he soon discovered that the steering wheel was loose due to a component in the steering linkage nearing failure. After taking parts of the car apart, he found that there were loose components in the suspension and a leak in the vapor return line to the gas tank, which is a fire hazard. 
"I would never have known things were worn out unless I took it apart, so I'm glad I did. Whenever I parked, I would smell gas fumes, so I [took] the body off [to] make notes of what needs to get fixed or replaced. At the connection to the fuel tank, that line wasn't correct. Fuel fumes were escaping, which [were] flammable and hazardous. When I saw that I thought, 'I'm really glad I checked this out earlier on,'" Schade said.
Schade researched and completed complicated tasks to properly rebuild the car. For example, he read up on the accurate order that tasks had to be completed and the measurements that had to be taken. The tolerances inside the engine block are thousandths of an inch between the piston and the cylinder, so Schade must be very precise when measuring and finding parts while working on the construction of the vehicle. 
"[I'm] learning what parts I need to [achieve] the power goals that I want versus not spending too much money. I'm never going to race this car, but I want it to be powerful. The more power you get, the more money you're going to spend. So I'm trying to keep it affordable, too. [I'm] just trying to figure all that out, but I really enjoy it for sure," Schade said.
To perform repairs, Schade taught himself to weld through YouTube videos and online car forums. So far, Schade has welded the chassis and plans to repair the cracks within the Corvettes fiberglass body. 
"I've learned that I have always wanted to do this. I've never rebuilt an engine before, but I'm in the process of learning. [I used] YouTube to learn how to weld and then practice a lot with welding. The first thing I ever welded was a barbell rack. It is still standing, so I figured if it still stands then [I would be capable of welding] the car. I like working my hands, so I'm enjoying that process. I love to learn new things, and it keeps me busy," Schade said.
Throughout the school year, Schade spends weekends working to restore the car, and during the summer, he spends almost every day working in his garage, sometimes with the help of his kids. As of now, he is in a holding pattern till the engine block comes back from the machine shop. In preparation for rebuilding the engine over the summer, Schade has begun researching the rebuilding process. He is continuing to work towards getting the car in a driving condition and hopes to take it to car shows.
"My main goal at this point is to get it running and driving and that's gonna be a little while. Once it's running and driving, I'll just start driving it again and enjoy it," Schade said. "It'll be completely done to me when the interior and paint look nice and new again, when you walk up to it and it looks like an old car. An old car, but everything's been redone. I want to take it to car shows, [but] I don't care if I ever win anything. I just [want] to show it and talk to other people about [cars]."
View Comments (1)
Your donation will support the student journalists of Parkway West High School. Your contribution will allow us to purchase equipment and cover our annual website hosting costs.
About the Contributors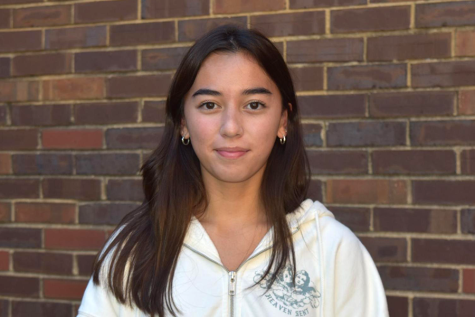 Emma Herrmann, Staff Writer
Pronouns: she/her

I am a sophomore, and this is my first year on staff. I joined Pathfinder because I would like to better my writing skills and share...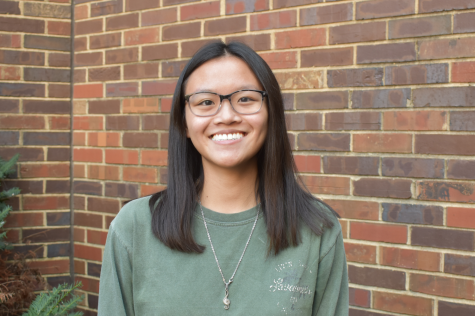 Tiffany Ung, Staff Writer
Pronouns: she/her

I am a senior, and this is my first year on staff. Through the Pathfinder, I hope to gain confidence in my writing ability and better...