Adiós Spain, Hola St.Louis
Cecilia Olmedilla's inside scoop of being a foreign exchange student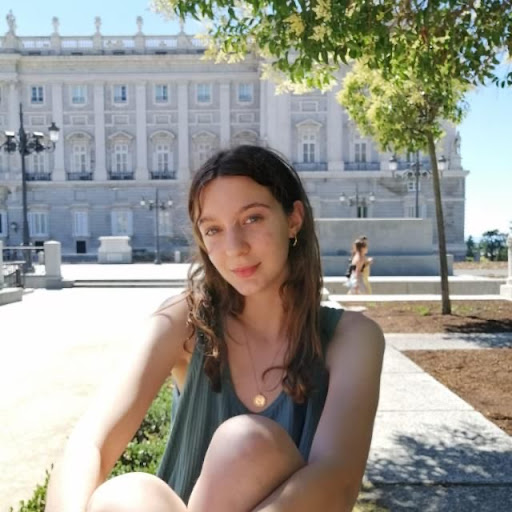 More than 4,407 miles away from home, junior Cecilia "Sisi" Olmedilla began a new adventure  in St. Louis, August 2021. Olmedilla was born and raised in Madrid, Spain and came to the U.S. to continue her studies and further her education.
Growing up watching Disney movies and American television, Olmedilla dreamt of coming to the U.S. to attend school. Finally, Olmedilla's dreams of studying in America became a reality when the 16-year-old took the 20-hour journey from Madrid to St. Louis with longtime friend and sophomore Renata Olmos Walz. 
"I wanted to come to the U.S. because I like the way the [school] system works: there were so many classes and so many clubs," Olmedilla said. "There was just this spirit of high school, which really caught my attention. In Spain, it's usually all about studying, and there's not so much school spirit. So I like all of that, and I felt like it was something I needed." 
Although she would start her junior year amid a global pandemic, Olmedilla knew she wanted to keep her family tradition alive.
"Since I was 13, I knew that I was going [to come to the U.S. to study abroad] because all my family members have come here to be foreign exchange students," Olmedilla said. "Last year, I was going to come, but it turned out that I couldn't because of COVID-19, and I was devastated because I wanted to come. When I found out that I could this year, I couldn't believe it. I thought to myself, 'I can't believe this is real.'"
Throughout Olmedilla's youth, she attended a small private school in Madrid with 1000 students K-12. While in America, Olmedilla has won a poetry competition, joined the choir, and continued her love for playing the piano.
"I miss my friends and family, but I like how it works here. I like the way things are taught. I like how for instance, in Chemistry or in Physics, it's practical. In Spain, they make you memorize every single thing. [The U.S.] focuses on learning how to do it and understand it," Olmedilla said. "The biggest cultural shock is the schedule, and lifestyle. Here everything starts early and finishes very early,"
Olmedilla knew her host family and stayed with them a few summers ago before moving to the U.S. She will remain with longtime friend and sophomore Renata Olmos Walz's family.
"Well, since I've known [my host family], adapting was a little easy, but it still was hard to be away from my family. I like some of the traits of Renata's grandparents, they encourage me to do the things I love," Olmedilla said.
Renata was born and raised in Madrid, but her mother is from St. Louis. In Spain, Olmedilla and Walz grew up with each other, living in the same apartment complex, and were family friends throughout their adolescence.
"We've known each other for so long. We've grown to see each other more like sisters than best friends. But it's been so much fun [living together]. We always have each others' backs," Walz said. "We support and love each other no matter what. Living together isn't always perfect. There's a lot of things we disagree on and have discussions about, but at the end of the day, there's nothing we could do to prevent us from being friends."
The year long foreign exchange program, International Cultural Exchange Services (ICES), set ground rules for Olmedilla to keep her visa. She is not allowed to drive, have alcohol or do drugs and she had to maintain her grades. Nevertheless, Olmedilla believes coming to America to study has opened her eyes to new experiences and new perspectives.
"[I have been] learning to put myself in uncomfortable situations and rise from that. When I came in here, I was scared of talking in class because I felt like they would notice my accent. Getting out there and talking in public taught me how you can do whatever you desire if you put your mind to it," Olmedilla said. "I've been in the same place my whole life. Putting myself out there and going somewhere new has made me find things that I love here and missed there. That's the beauty of just looking around the world and seeing what's out there."
View Comments(1)
Your donation will support the student journalists of Parkway West High School. Your contribution will allow us to purchase equipment and cover our annual website hosting costs.
About the Contributor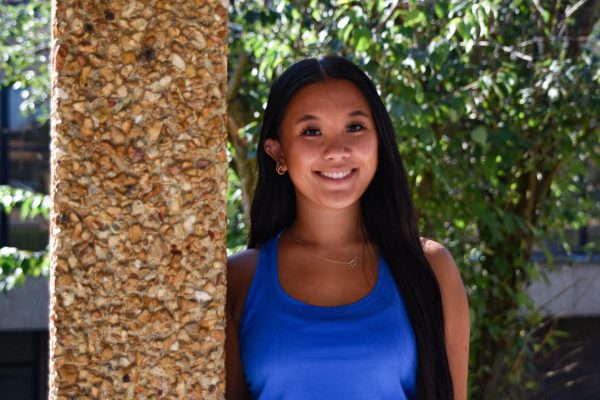 Lia Emry, Staff Writer
Pronouns: she/her

Grade: 12

Years on staff: 3

What is your favorite piece of literature? I'm not sure, but I love cats.

Who is your hero?...