Freshman finishes first at first-ever cross country meet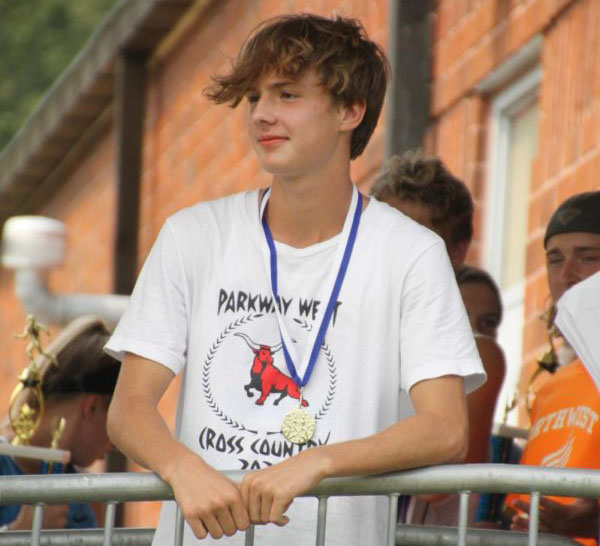 High schoolers from all over the state stepped foot on Northwest High School's 5k course to compete in the Stan Nelson Invitational. Freshman Brenden Porter finished first amongst the 73 freshmen boys competing. Though it was his first competitive 5k, Porter posted a time of 18:44. Despite his win, Porter says he still had internal struggles.
"I wanted to quit. Yes, I wanted to quit," Porter said. "[The race] was very exciting but also difficult at the same time. [The excitement and intimidation of the challenge] kind of even each other out. It was fun, but also nerve-wracking." 
In Coach Kristen Witt's nine years of coaching cross country she has only seen three freshmen win their first meet.
"It is not a common occurrence. I was very excited for [Porter] and he ran a smart race," Witt said. "Instead of just shooting out right at the beginning, he paced himself and slowly went after the other runners and then just took off."
Porter has a specific thought process for each race. On race day, he stresses the importance of staying competitive regardless of his time.
"I usually come up with a time goal, but if not, I think to myself, 'no matter what, I will push myself and at least get top five or 10.' So even if I don't win, I'm not going to lose," Porter said.
The cross country team practices five times a week for 2.5 hours. At these sessions, Witt believes Porter's work ethic translates into success. 
"He is a very hard worker. No matter what workout we have in practice, he's ready to go for it. It could be the hardest workout of the season we've had, or it could be a recovery day, he's still going to give 100%. That has contributed to his success. He is ready to step up, no matter what," Witt said. "As a coach, you really like to see someone who is working hard, someone who is not afraid of a challenge."
On Saturday, Sept. 18, the Paul Enke Invitational was held at the Sioux Passage in Saint Louis, MO. Starting with a long hill known as 'The Manmaker,' Sioux Passage is considered one of the hardest courses in the country. This course typically adds a full minute to the times of even the best runners. In the end, Porter finished first out of 83 runners; Witt had never had a runner win back-to-back meets before. Porter won with a 37-second difference between him and the second-place freshman, with a time of 20:08.
"The Sioux Passage is at a whole other level. During the race, I was intimidated [but] determined to succeed," Porter said. "The inspiration and support from my teammates got me through the course and specifically the Manmaker. [Finishing] it made me feel that if I could conquer the course, I could do so much more."
Despite the challenges of cross country, Porter is glad he chose to add the community to his life.
"When you're on the cross country team and you accomplish something, there's so much support coming your way. I know for a fact that I would not feel as good about myself if I just went and did my races on my own. My entire team, coaches and some of my friends give me the determination to do really, really good," Porter said. 
In the future, Porter hopes to enjoy the rest of his cross country season. He plans to continue running throughout his high school career.
"I'm just going to keep doing the best I can. I have been told that I should get pretty far, but I'm not really gonna think about that," Porter said. "I'm just gonna have fun with it, try to do the best I can to my ability [and] keep trying to get good placements."
Leave a Comment
Your donation will support the student journalists of Parkway West High School. Your contribution will allow us to purchase equipment and cover our annual website hosting costs.
About the Contributor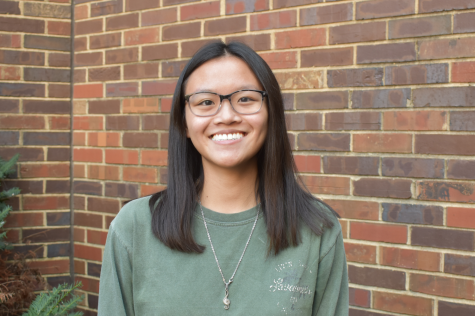 Tiffany Ung, Staff Writer
Pronouns: she/her

I am a senior, and this is my first year on staff. Through the Pathfinder, I hope to gain confidence in my writing ability and better...