Fall Sports Recap
Girls Volleyball
Despite the fear of losing their season, varsity girls volleyball placed second at state with a 12-5 record. Alongside this success, head varsity girls volleyball coach Susan Anderson was named Conference Coach of the Year.
"There was a day where Sam Page made an announcement and all the players thought he said all fall sports were shut down without any hope. They showed up to practice crying and had been crying for hours over the loss of the season. When I asked what was going on, they emotionally shared that he said it was over and [that] they wouldn't even get a chance," Anderson said. "For me this was the turning point in our attitudes and determination. That emotion seemed to pull out even more drive and fight just for the small chance that we get to play. From that point on, the girls practiced and then played with the attitude that they were thankful to get to play."
Behind a successful team record were several other accolades: senior Maddy Truka made second-team all-conference and seniors Anna Pavlisin and Carly Kuehl made first-team all-conference. Sophomore Cece Watts, junior Mia Catlett and senior Irene Yannakakis were given an all-conference honorable mention and junior Claire Folkins received the Conference Sportsmanship Award. Catlett and senior Isabella Allgeyer made second-team all-district and Pavlisin, Keuhl and Yannakakis were named first-team all-district. Senior Annie Bunton received all-district honorable mention.
"[They] knew that gratitude was a part of the mental game, but to continue winning there was so much more. Getting to second place in state was both physically and mentally demanding in ways many of our girls had not experienced before and I am beyond proud of the way they handled themselves," Anderson said. "Our players were composed, aggressive and each stepped up and were the players they have trained so hard to be and the team supported each other in every way possible during all the ups and downs of the game. You would never have known we missed those important team bonding days or skill refining opportunities. I am proud of what they achieved in the state tournament and championship game, but more proud of how they overcame adversity and one challenge after another to get to that point."
Girls Softball
Despite a season filled with uncertainty, the varsity girls softball team finished with a record of 7-8.
"Our biggest setback was starting the year without knowing what the future held. We practiced for the first five weeks without knowing if we would ever play a game," head varsity girls softball coach Andrew Jett said. "We overcame this obstacle by making sure our mindset was to continue working hard for whatever came next. We focused on one day at a time without knowing what came next."
The team brought in several awards. Junior Allie Judd and sophomore Addison Turken made second-team all-district. Seniors Dorothy Wunderlich, Megan Leahy and freshman Rachel Livak were named first-team all-district, as well as second-team all-region.
"I could not be more proud of their work ethic, even though they had no idea if we would ever play a game," Jett said. "In the future, I think these girls will take fewer things for granted. Nothing is for sure, and this pandemic is going to make us appreciate things much more."
Boys Soccer
For the varsity boys soccer team and head coach Tom Herpel, uncertainty was this season's greatest setback.
"It was incredibly difficult to stay motivated to reach our full potential as a program when there was a chance we wouldn't be playing any regular-season games against other schools," Herpel said. "Once we were able to have full-contact practice sessions with individual teams, we focused on the little things: staying positive and growing each day."
The team advanced to the district semifinal and finished with a season record of 2-9. Additionally, senior goalie Jack Meert made 77 saves with one shutout.
"In the face of many unknowns, the boys showed true grit, determination and gratitude," Herpel said. "I think that last concept, the ability to appreciate what they had when they had it will stay with them for seasons to come. It easily transfers to the mentality that every player should play every minute like it is their last.
Boys Football
With a record of 3-4, the varsity boys football team placed second in Class Five District Four. Senior and team captain Isaac Kittrell acknowledges that the uncertainty of the season kept the team focused on the present.
"We never knew if we would be able to play our games. We always had to play each and every game like it was our last because our season could have ended even without a loss," Kittrell said.
Junior Ja'Marion Wayne was named Offensive Player of the year, Senior Connor Combs made the first-team offensive line, Kitrell was named first-team quarterback, senior LeDaniel Jackson was a first-team wide receiver and senior Josh Gansen was named first-team tight end. 
"Hopefully I set a good example on staying positive," Duncan said. "They have worked so hard in the off-season and deserve a chance to play."
Girls Tennis
Starting the season off with no returning varsity players, varsity girls tennis relied on a young team to make it through the season,ending with a 3-9 record.
"The varsity team this year stepped up and worked hard to play at the varsity level," head coach Katelyn Arenos said. "Our practices and drills changed slightly to accommodate the needs of the players we had this year."
Arenos boasts the team's flexibility throughout this year's unpredictability. 
"I believe they learned how important it is to have an open mind and be flexible. They all did a great job 'going with the flow' and never giving in to the difficulties the 2020 season threw at us," Arenos said.
Girls Field Hockey
After a month of practicing and with their season hanging in the balance, varsity girls field hockey worked to master the fundamentals of the game while waiting for the time they could finally compete.
"We basically had a month of practices not knowing if we would get to play any games," head coach Diane Chung said. "We focused on basic skills and introduced some new defensive offensive tactics."
Finishing with a 5-6 record, the team is looking forward to future seasons with lots of young talent currently in the program. 
"We had a yonng team after graduating ten seniors last season as well as some new players to our program," Chung said. "Focusing on the basic skills will give us a stronger foundation heading into next season."
Boys Cross Country
Since the last track season in the spring, many opportunities and practices for the varsity boys cross country team were cancelled, hindering the team's training. 
"One setback we faced this season was having last track season, many of our summer practices and the first two weeks of the season canceled. As a result, some of our runners were less prepared for the beginning of the season than they would have been otherwise," head coach Kevin John said.
The team ended with a second place finish out of six teams at the Oct. 10 Giddy Giddy Invite and third out of 10 teams at the Webster Groves Invite Oct. 27.
"We overcame this by working as hard as we could during the time that we were able to practice and trying to get a little bit better every day," John said. "My runners have realized the importance of offseason training in order to have a successful season in the future and will take the initiative to train this winter and next summer whether they are able to meet with me or not."
Girls Cross Country
For girls cross country, the thought of not competing was a motivation for the team to improve.  They wrapped up the precarious season placing first in their district and second in state.
"We started practice in the heat with masks on not knowing if we were going to ever be able to compete this season," head varsity cross country coach Charles Cutelli said. "At about the two week mark, we had a discussion as a team that we needed to jump in. At that point, all of us had been dipping our toes in the water, even the coaches. Even with all that was going on, we needed to treat the season like we had all of them: work hard, prepare to race [and] stay focused. From that point on, I felt like we were all in as a team."
The team won the Cowboy Classic, Webster Groves Invite and districts. In addition to the team-wide successes, three seniors placed at state: Emily Sipp placed 10th, Leah Selm placed 17th and Kate Yates placed 19th. Sipp also won the 2 Mile, Cowboy Classic, Giddy Giddy Invite and Webster Groves Invite. 
"The girls will hopefully be better prepared mentally for the unknown," Cutelli said. "Physically, the season was similar to many in the past. We had practices that were hard, we raced in meets that were comparable to last, but we had to jump through a lot of hoops to get there."
Girls Golf
Adjusting to COVID-19 protocols that changed practices and shortened the season was difficult for the varsity girls golf team. Nonetheless, they came out with a 4-2 record and several individual accomplishments. 
"I am most proud of how my team and I pulled together," freshman Kylie Secrest said. "We became a tight-knit family in the six weeks that we were practicing every day together."
Junior Caroline Bergh and sophomore Gabriella Badami made second-team all-conference and Secrest and junior Kayla Reuther made first-team all-conference. The team placed second overall at the conference tournament, with Secrest placing second, Reuther placing fourth and Badami placing 10th. At state, Secrest placed 27th.
"I am proud of myself that I overcame my nerves before the season started and I was happy that, even during matches, I could come out victorious or come out runner up," Secrest said. "I am grateful for having amazing coaches and teammates to help me through because at the beginning of the season I was pretty much clueless. Now I can call myself a veteran player and I can help new freshmen next year acclimate to the golf team and the high school experience."
Boys Swim and Dive
After concluding a record-breaking season, boys swim and dive capped off the year with a 6-3 record and a third place finish at state. 
"When we started the season, it was doubtful that we would meet. We told the team, every time they were in the blocks or the diving board, they needed to compete like it was their last event," varsity swim and dive coach Coleen Sumner said. "When it got to the championship part of our season, they canceled our conference meet and Kirkwood invited three teams to compete for one last time for state qualifying times. The state meet was reduced as well, but, again, we were happy to keep competing. [The team] came away more excited than any other year because of all they got to do when they thought initially they may not even have a season."
At the state tournament, sophomore Tristan Caudill placed fifth in diving and freshman Jacob Gordon was close behind, placing eighth. Juniors Raymond Yoon and Will Bonnett, senior Carter Murawski and freshman Daniel Budiman took second in the 200 medley relay. In the 400 freestyle relay, Bonnet, Yoon, Murawski and senior McKay Morgan took fourth and set a new school record. Bonnet also took first in the 500 freestyle and first in the 200 IM, setting both school and state records in the 100 free. Murawski took third in freestyle and first in the 100 breaststroke, setting a new school record. Bonnett ended as the state champion in 200 IM and 500 freestyle and Murawski ended as the state champion in the 100 breaststroke.
"[The athletes] definitely appreciate their teammates, training and competing," Sumner said. "They made a pact to stay super safe and make good decisions that would positively impact their team and the ability to complete their season safely."
Leave a Comment
Your donation will support the student journalists of Parkway West High School. Your contribution will allow us to purchase equipment and cover our annual website hosting costs.
About the Contributors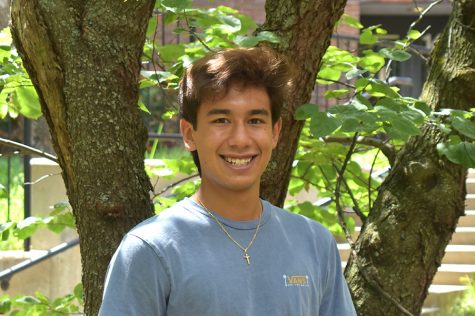 Drew Boone, Staff Writer
Pronouns: He/Him

I am a senior and this will be my fourth year on staff. I look forward to newspaper everyday because it allows me to work at my own...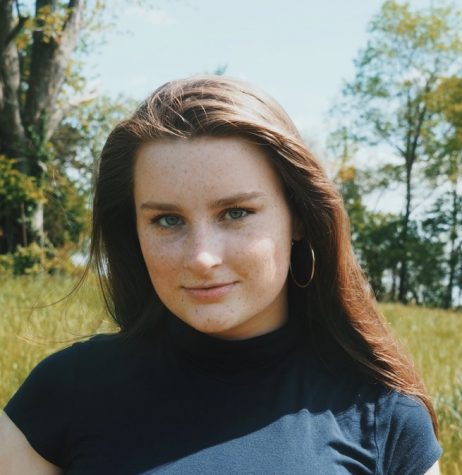 Zoe DeYoung, Staff Writer
She/her/hers

Grade: 12

Years on Staff: 3

What has been your favorite quarantine hobby? I downloaded Tik Tok

Is a hot dog a sandwich? Yes....