COVID-19 is exposing inequities
As health departments in Saint Louis City and County release COVID-19 data about cases and deaths relating to race and ethnicity, it has become clear that the burden of cases is falling heavily on communities of color.  
As of  May 4, 38% of the deaths and 30% of positive cases in Missouri were Black people, though they form only 11.8% of the state's population, according to the U.S. Census. This mirrors what's happening across the nation. According to preliminary data released by the Centers for Disease Control and Prevention, 28.5% of COVID-19 patients are African American despite only making up around 13% of the U.S. population.
"All across the country, we are seeing how underserved communities, which are mainly communities of color, are being affected the most by this pandemic," alumnus and state Rep. Rasheen Aldridge said. "But it's not new. The systems in place disproportionately [do] not give resources to underserved communities that need them the most. Resources in this pandemic time [means] having access to quality and affordable health care and that hasn't been in place in the Northside [North St. Louis] or in a lot of African American communities."
Decades of historical injustices including lack of medical access, medical discrimination, environmental racism and housing segregation have contributed to the disproportionate impact of COVID-19 on communities of color.
"The racism that we've been having, segregation [and] division of keeping some folks up and others down in the city of St. Louis and across the country plays a huge part right now. These kinds of systems have been around for decades [and] continue to hold power within a certain group," Aldridge said. "[The systems] continue to only make sure that their friends, the haves, are able to [succeed], and the have-nots continue to struggle on a day-to-day basis."
Assistant principal Kate Piffel explains that COVID-19 is also exposing gaps in the educational system, especially as it relates to internet and food access. 
"Covid has shown us what we already know: equity is extremely important for education," Piffel said. "Many of our students have parents that work in healthcare or are other essential workers, so they do not have parents at home to support them. On the same note, if parents have lost their jobs due to the pandemic, students may be picking up jobs to help support their family. The bottom line: education is not always the first and most important thing on our students' minds."
Parkway distributed electronic devices to ensure access to a device and is also offering other technology support to support students during eLearning. 
"Many of our students may not have access to technology in their home, whether it be a computer or access to the internet, so ensuring our students are still able to work on their school work during this eLearning time has been something we have all been working on," Piffel said. 
"
Use your privilege to challenge the system. If we don't challenge it, it will continue to do what it's meant to do: making sure that some people are surviving and some people [are] asking themselves everyday if they're going to be able to put food on the table,"
— Rasheen Aldridge
The district is also providing free meals to students in need at Fern Ridge High School, South High School and Park Meadow Apartments each Wednesday during the schools' closure. The Parkway Food Pantry is also providing meals for families every few weeks. Meanwhile, Saint Louis Public Schools set up multiple sites around St. Louis City to provide once-a-week meal service to families.
"[Meal distribution] is huge for our families. Many students rely on their school each day to provide them quality meals," Piffel said. "With schools in Missouri shut down, it was imperative to keep supporting them."
Aldridge believes all community members, from elected officials to young people, have a role to play to address the inequities in society. 
"Once all this is over, I hope we really look at the disparity gap, quit being so shocked and actually move into a place of action to make things better," Aldridge said. "When these things take place, ask the question 'why' and use your privilege to challenge the system. If we don't challenge it, it will continue to do what it's meant to do: making sure that some people are surviving and some people [are] asking themselves every day if they're going to be able to put food on the table. So open up your eyes, take your blinders off."
Similarly, Piffel believes that it is critical to be empathetic and understand the COVID-19 outbreak from a different perspective. 
"I just think it's important that everyone work to see the world through someone else's lens. We have no idea what one student or family may be going through and we all need to turn up the compassion now more than ever," Piffel said. "One of our West core values is empathy and I can think of no other time in which we can all be displaying empathy more than now."
View Comments (2)
Your donation will support the student journalists of Parkway West High School. Your contribution will allow us to purchase equipment and cover our annual website hosting costs.
About the Contributor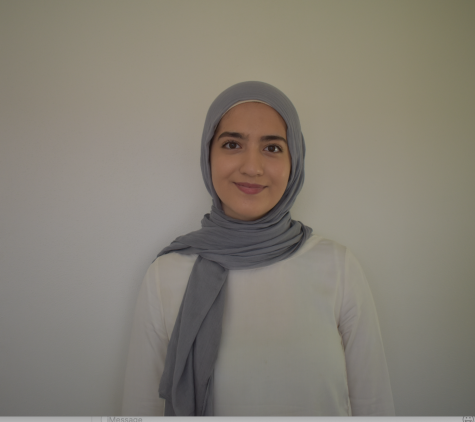 Ulaa Kuziez, News and Sports Editor
She/her/hers

Grade: 12

Years on Staff: 2

What has been your favorite quarantine hobby? Listening to audiobooks and watering our garden

Is...