Seniors: top ten things to do this summer
The school year is coming to a close and summer approaches, promising study-free months, sunburns, blue skies and a well-deserved period of rest. But it also promises to cause some panic among seniors who may realize this is their last summer to spend carefree with their high school buddies.
To make sure you make the most of this summer, here's the Pathfinder's list of 10 things every student should do before going to college.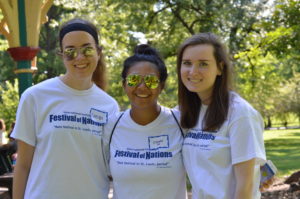 1. Get pictures with people you care about.
Taking endless pictures could be something you do on the regular or something you abhor, but either way, pictures with your friends and family members are a fantastic memento to take to college. 
2. Learn how to do your own laundry.
Or don't, depending on how often you want to see your parents.
3. Read Vivian's Pledge
.
Vivian's Pledge is something that gets drilled into the heads of freshmen, but, as students age, it is talked about less and less. Take some time to read the pledge and evaluate the person you want to be in this next chapter of your life.
4. Have a home-cooked meal.
Odds are, college cuisine will not hit the high food standards set by 18 years of actually having a kitchen. Make sure before you leave for college you enjoy some of your favorite meals. If you're feeling ambitious, you could even learn how to make one or two of them.
5. Go on a camping trip with your friends.
Camping is a good time for bonding and testing your soon-to-be independence. Set time aside to make memories of your high school days with your best buddies. Garden of Gods is just one beautiful site fewer than three hours from St. Louis, (click the link above to see more).
6. Visit the arch.
If you have lived in St. Louis your whole life, the arch may not seem incredibly special. But imagine going to an out of state campus, where the first thing people ask when they learn you are from Missouri is "Have you been to the arch?". You do not want to have to say 'no.' If nothing else, visit the arch for some STL pride.
7. Visit your favorite restaurant.
Make sure you eat plenty of toasted ravioli and gooey butter cake before you leave St. Louis. If you are not leaving St. Louis, still go and eat lots of good food.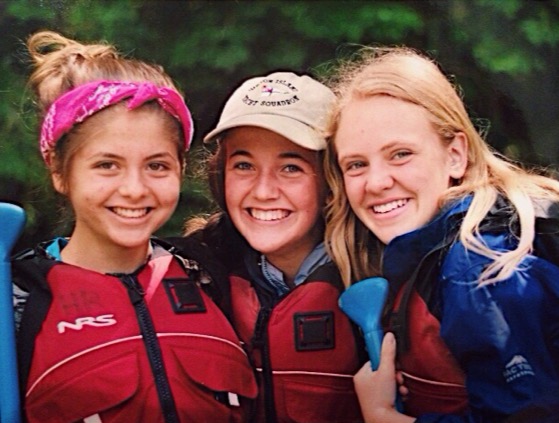 8. Make a study playlist
Odds are you will use it; you are going to be studying a lot in college. Additionally, it can be a great way to always remember what tunes you were into during high school.
9. Take a day to yourself
.
Quality alone time is sometimes the best way to spend a day. Take a day to reflect and relax before your life gets incredibly busy. 
10. Write out all the goals that you accomplished in high school
You did it. You finished. Now take a moment to appreciate all you accomplished during your time here.
About the Contributor
Maria Newton, FEATURES EDITOR
Grade:  12

Years on Staff:  2

If you were a fictional character, who would you be?  Chandler Bing

Does the toilet paper go over or under on...