Rainbow album review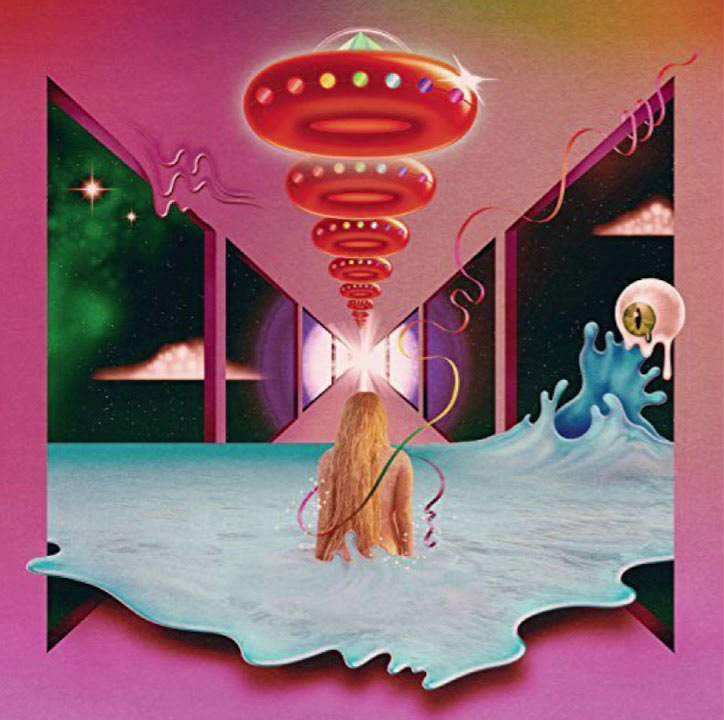 Sony Music Entertainment
After four years of radio silence (literally), Kesha is back with the release of her album Rainbow on Aug. 11, 2017.
After losing her first battle in her sexual assault case against her manager of 12 years, Kesha collaborated with musician Zedd on his 2015 song, "True Colors" during a surprise performance at Coachella in 2016. This was her first public performance since a judge denied her request to end her association and work with now ex-manager Dr. Luke (Lukasz Gottwald) at Sony Music Entertainment.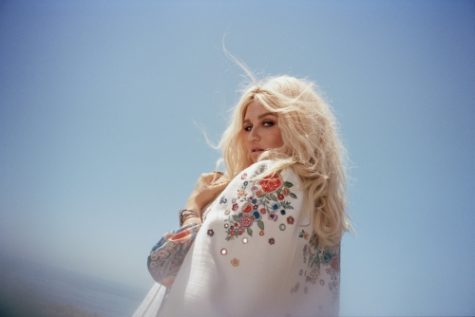 In October 2014, Kesha filed a civil suit against Dr. Luke for infliction of emotional distress, gender-based discrimination and various accounts of sexual assault. The initial trial, in which Kesha asked to be released from her contract with Sony, was ruled in favor of Dr. Luke, saying that Kesha would be unable to independently record music until the contract expired. This prompted a "Free Kesha" campaign, attracting the attention of thousands of people all over the world, fans and celebrities alike. As of April 2017, Dr. Luke has been fired and is no longer the CEO of Sony's Kemosabe Records, granting Kesha the freedom that she has not known since 2005 when she first signed with Dr. Luke.
Despite the conflicts within the label, fans have stuck around and are most familiar with some of Kesha's older hits, like "Tik Tok" in 2010 and "Die Young" in 2012. And while it may be classified as pop, many of the songs dip into rock, country and folk like in "Godzilla," which is very slow and quiet, as well as "Spaceship," which heavily incorporates the banjo, unlike her older auto-tuned anthems.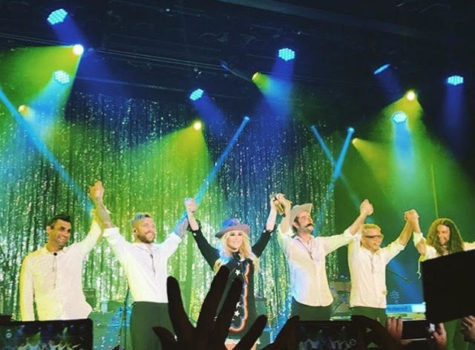 However happy and peaceful the songs may sound, the lyrics go deeper, focusing on her struggles with Dr. Luke, while maintaining an even stronger message of growing from past traumas and being your own person. In "Praying" she sings, "Well you almost had me fooled / Told me that I was nothing without you / Oh but after everything you've done / I can thank you for how strong I have become." Similarly, in "Learn To Let Go," she sings "Life ain't always fair, but hell is living in resentment / Choose redemption, your happy ending's up to you / I think it's time to practice what I preach." Kesha makes a solid point throughout each and every one of her songs on this new album that any listener could learn from, whether it's standing up for yourself, growing from your mistakes or embracing the differences of the people around us.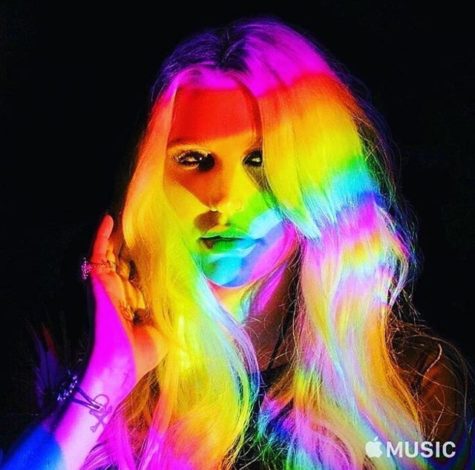 The first song I heard was "Praying," and I, mistakenly thinking it was too slow for my liking, brushed it off. I assumed this album probably wasn't going to be for me, but waited out its official release anyways. Upon watching the "Rainbow" music video, I gave the music another chance, and was pleasantly surprised. Having a newly spiked interest in the album, I cleared my schedule and prepared to sit through the whole thing. Each song was better than the last, and I've had Rainbow on my Spotify queue ever since.
Overall, this album contains enough variation in its songs to please everybody—fans and strangers alike. Leaving the listener content and inspired, it advocates strongly for being courageous despite your troubles.
The Parkway West Pathfinder gives Rainbow an 8.5/10.
About the Contributor
Carly Anderson, Conceptual Editor-in-Chief
Grade: 12

Years on Staff: 4

What's your coffee order? Hot chocolate, please.

What song describes you best? Magic Dance by David Bowie.

What...