Junior Cheryl Ma and sophomore Gokul Venkatachalam prepare for FBLA Nationals
Junior Cheryl Ma and sophomore Gokul Venkatachalam's summers will be spent going to an event only a few thousand students nationwide will attend: the FBLA National Leadership Conference.
From June 29 to July 2, Ma and Venkatachalam will be going to Anaheim, Calif. to showcase their skills and to compete against the other top students in the nation.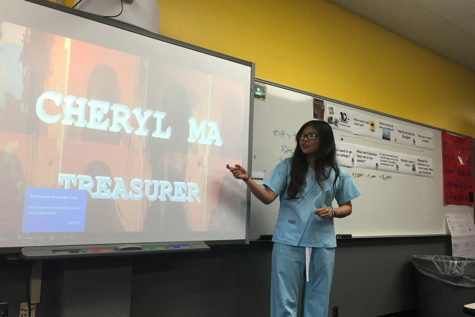 "This is a great chance to display my talent that I've gained over the years in many different competitions against the best people in the nation through my speeches," Venkatachalam said.
Ma joined FBLA after gaining public speaking skills from extracurricular activities like Debate and Distributive Education Club of America (DECA).
"I like to do stuff like public speaking because it's important and everyone needs it for everyday life," Ma said. "You need it for presenting yourself to others no matter the career."
Venkatachalam decided to use the chance that FBLA offers to gain a glimpse of the business world, wanting to changes people's lives. He has not decided what he wants to produce, but he is leaning towards alternative energy sources like solar energy.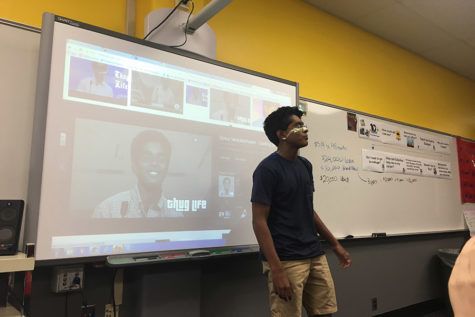 "I want the opportunity to be able to create products that really make a difference in the world," Venkatachalam said.
Ma and Venkatachalam were partners in the state competition, reciting eight-minute speeches about cloud computing in an event called Emerging Business Issues. In order to stick out to the judges, they wrote a humorous speech, using the classic superhero, Spiderman.
"We made ours kind of funny," Ma said. "That helped it stand out because the judges were used to all these boring speeches and then they heard ours and they were like, 'Oh, that's cute.'"
Although their speech was well-written, they also needed their public speaking skills and experience to gain an edge against their opponents.
"Being involved with the Debate team helped me deliver my speech well enough that the judges liked it and I was able to qualify," Venkatachalam said.
Both Ma and Venkatachalam are still working to achieve success at the nationals, creating and memorizing a new speech.
"I'm not worried, because I know that if I prepare well with the skills that I have gained over the years, I'm going to do pretty well," Venkatachalam said.
As they continue their preparations for the national conference, Ma and Venkatachalam recognize the importance of FBLA in their future endeavors.
"Everyone, in their future, needs to know how to speak publicly and look professional and FBLA helps a lot with that," Ma said. "I also got to learn about interesting topics you've didn't know much about before, about things that can be useful in real life."