Students respond to the man behind the wheels
You must be the change you wish to see in the world (Mahatma Ghandi).
One month after junior Alex Rossi shared his personal journey of living with Duchenne's Muscular Dystrophy, students remain inspired to promote positive change.
"When I read Alex's story, I was completely blown away. I cried because of how true it is that there are so many students who are overlooked here and we never take the time to notice them," sophomore Cate Santhuff said. "It's amazing how there is already a changed atmosphere around school, I personally smile and talk with Alex whenever I see him and I know a lot of other people are doing the same thing."
Yet kindness is not confined within the brick walls of school. On Oct. 17, seniors Bobby Connor and Matt Blake devoted their Saturday afternoon to playing video games with Rossi, eating homemade pizza made from scratch and marveling over his assortment of rare, collectible games.
"My favorite part of our afternoon was how good Alex was at playing video games. He completely destroyed me. When we played Halo, Matt and I each got four kills and Alex had like, 30," Connor said.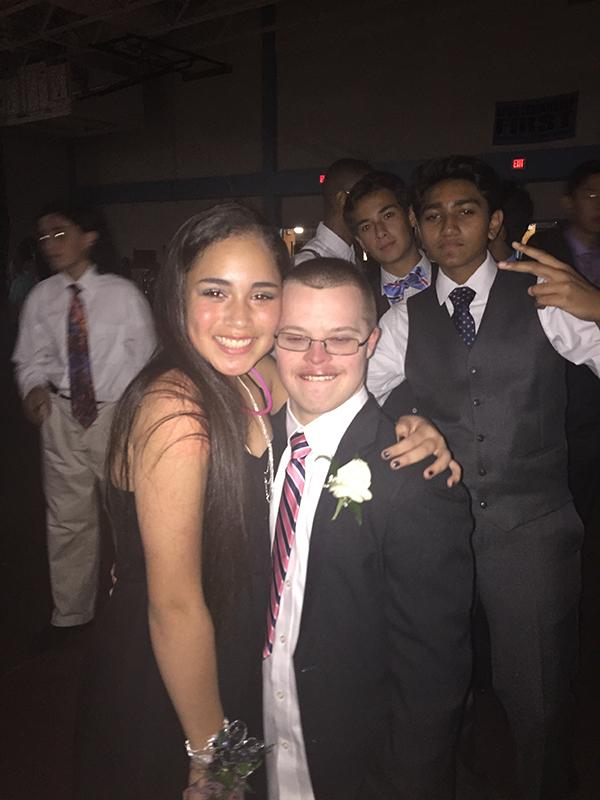 With the new Halo game being released Oct.27, Connor and Blake have already resolved to hang out with Rossi again and plan to bring additional friends along.
"We had such a good time we hope others can get to know Alex as well, he's one of the most courageous and generally nice guys I've met," Blake said. "We are hoping we can do other stuff too, not just video games, and maybe go on outings around St. Louis."
However, Rossi is not the only individual who has directly experienced altruism from his peers; freshman Miqueyla Lopez reached out to sophomore Luke Whitten at his first homecoming dance on Oct. 3.
"I saw that Luke didn't have a date and was just dancing with his aid, so I asked Luke if he wanted to dance with me," Lopez said. "A slow song came and we danced for about half the song, but I got really emotional and started crying. His face was light up with happiness and it was overwhelming to realize that a simple gesture had made such a difference for him."
Because of Rossi's letter to the students and faculty, administrators, headed by sophomore grade level principal Kate Piffel, are listening and planning the Dec. Common Ground with a focus on making all students feel valued.
"The most important thing we can do as a school is treat each other well no matter what your race, gender, mental or physical disability is," Santhuff said.
About the Writer
Betsy Wait, MANAGING EDITOR-IN-CHIEF
Grade: 12

Years on staff: 4

Life soundtrack: "Walking on Sunshine" by Katrina & the Waves.

Most passionate about: Smiling

Favorite...