Balancing between passion and demand: the student-athlete grind
From playing catch in the backyard with friends to following a strict schedule and hoping their passion grants a way to their future, student-athletes feel the pressure from parents and coaches to take their talents to the next level.
Since childhood, freshman Tre Bell has been perfecting his jump shot in the driveway after school. As the years progressed, he began playing on select and Amateur Athletic Union (AAU) teams. Now, Bell can be found calling the winning play at a Friday night varsity basketball game.
"When I went from JV to varsity midseason, I tried to make myself a better player than I already was," Bell said. "Playing against 17-year-olds and 18-year-olds night in and night out, I knew I had to make myself better and stronger and faster than before because everything I do will be evaluated."
Bell has played football, flag football, baseball and track, but basketball has always been his main focus. His father, Floyd Bell II, has been coaching him throughout.
"Growing up, my dad always wanted me to improve my game to make sure I was prepared for the next level," Bell said. "We used to always watch basketball games and play. We had a very competitive atmosphere around the house."
From a young age, student-athletes are scouted by college coaches from around the country. Eighth-grader Tyler Lang from Parkway West Middle School is already participating in college showcases and scouting events for baseball.
"I play sports because of the relationships I have built with people all around the country, and I enjoy the competitiveness," Lang said. "I have always been influenced by professional players, and it's exciting to think about college at this age."
As athletes get older, there are many camps and opportunities for training that helps the athletes be successful in higher levels.
"When I was a sophomore, I made the decision to play Division I soccer,"  Tulsa soccer commit and senior Nolan Cosgrove said. "By this point, I already had gone to an Identification Camp (ID), where they rank the goalies. I got the worst score at the camp, so from that point on, I've used that as my motivation to get better and reach the next level."
Being overbooked is a common issue for young athletes. Bell played five sports growing up and had to learn to manage his time and energy.
"I was always busy with games and practices, but it helped me become a better athlete," Bell said. "I was always on the move, having to wake up early and staying out late many days. I enjoyed playing so much, but it could get exhausting."
According to NCAA, a little more than 7% of high school students go on to play in college and many can start thinking about it at an early age.
"To know that I, as a freshman, am already on colleges' radar is an amazing feeling," Bell said. "It pushes me to play the best I can knowing that I have many people evaluating me."
As athletes progress to higher levels, the intensity and level of work make sports apart of their everyday life.
"It's almost like a job, a fun job, but it still is one to come out and do your best every time you step out on the field," Cosgrove said. "Every day is an opportunity; whether it's just practice for an hour or doing a walk-through, you have to be able to come out and give it your best."
Your donation will support the student journalists of Parkway West High School. Your contribution will allow us to purchase equipment and cover our annual website hosting costs.
About the Contributors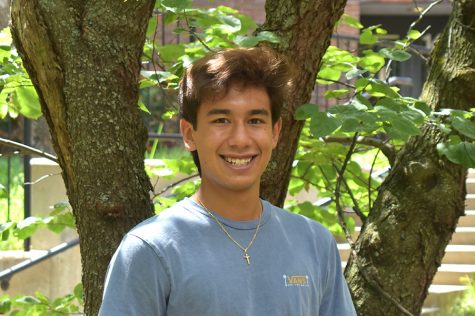 Drew Boone, Staff Writer
Pronouns: He/Him

I am a senior and this will be my fourth year on staff. I look forward to newspaper everyday because it allows me to work at my own...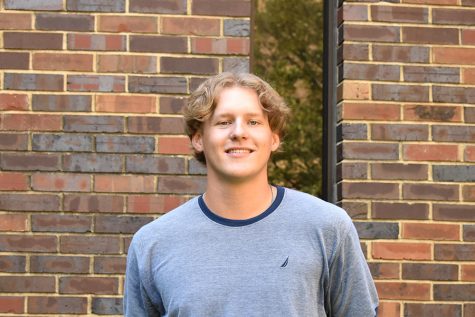 Michael Lolley, Staff Writer
Pronouns: he/him

I am a senior, and this will be my fourth year on staff. I first decided to join the Pathfinder when I was failing yearbook, and realized...