Girls soccer team poised for successful season
With a varsity record of 7-1 and a junior varsity record of 5-1, both girls soccer teams have high expectations for the rest of the season.
"We really want to be undefeated for the season," freshman and junior varsity player Claire Hardy said. "To reach that goal we are working a lot on foot skills and passing in practice so we can play better as a team."
Hardy began playing soccer when her dad, who used to play, decided to coach her elementary school team and she has played ever since.
"This season I want to improve on becoming more comfortable with having the ball. Sometimes I still get a little panicked, so I am practicing keeping my head up and also just wanting and calling for the ball," Hardy said.
With up to three games per week in addition to practices, the team focuses on playing well but also on being a good support system for one another, both on and off the field.
"We have team dinners where we get together, play games and talk, but during practice it is all serious. If we see someone who is a little down that day or not putting in the hard work, we encourage them and are there for each other," junior and varsity player Erika Anstine said.
For senior and varsity captain Blakely Gibeaut, who has been playing soccer since she was 5 years old, this season is an opportunity to build her strength and confidence.
"Strength is easier because I just have to work harder by working out on my own and pushing myself during the small things. Confidence is more difficult to obtain because it is a state of mind, I am watching videos and talking to people to improve that," Gibeaut said.
With a combination of defensive, offensive and midfield positions, each player does their part for the team to be successful.
"When playing, I just focus on what my job is and how to get that done. It is a tough sport because it requires a lot of thinking while playing, which is vital to the game," Gibeaut said. "You have to be able to quickly make a decision and stick with it."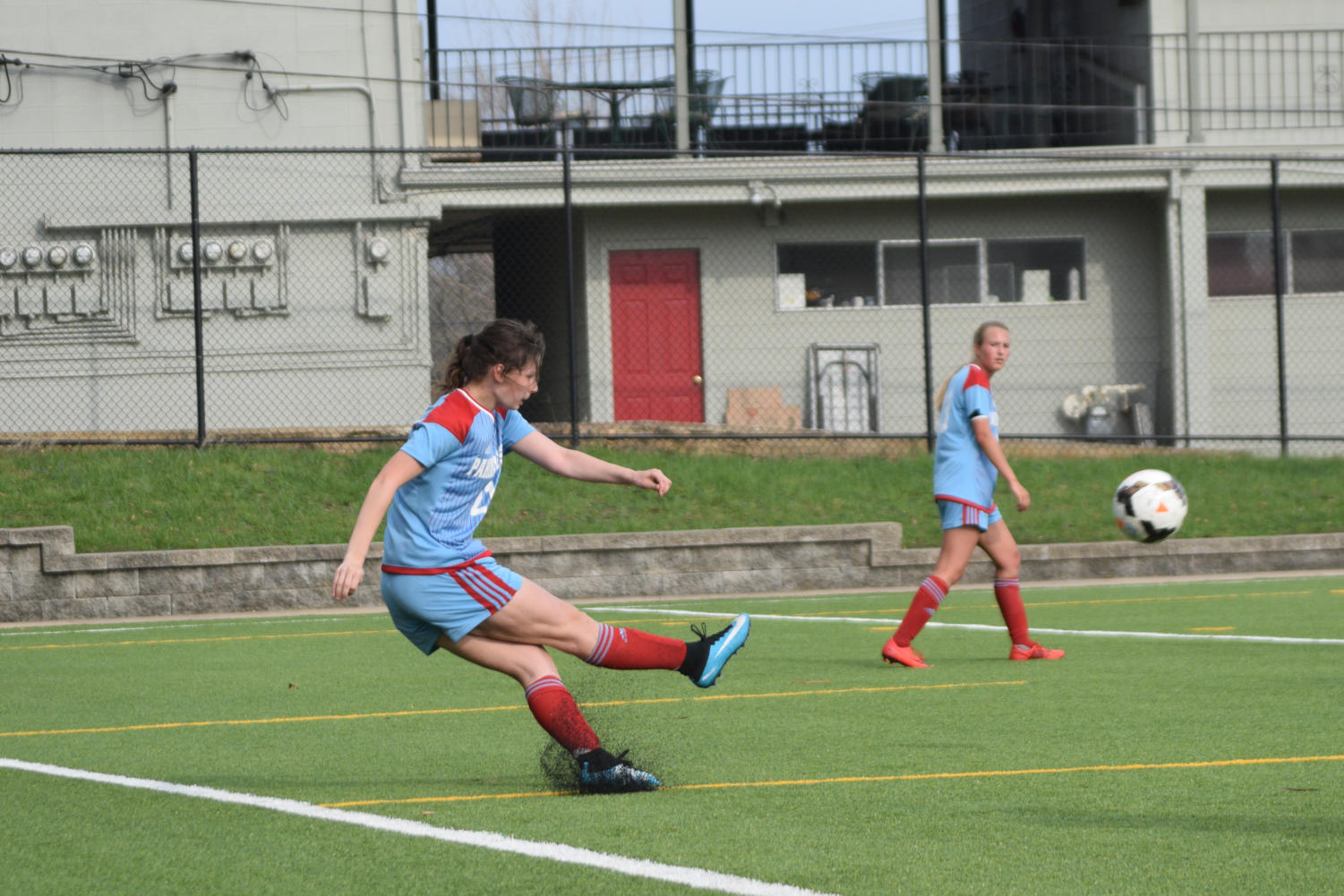 As varsity goalkeeper, Anstine realizes the importance of a cohesive team.
"My job is to keep everyone organized, so when we are on the field, I am constantly reading the game and keeping good communication going," Anstine said.
The varsity team has their sights set on making it through districts and winning as many games as possible. However, they are just as focused on becoming good teammates.
"But more important than winning, I want for us to become a close-knit group that values the importance of being a team. Good teams off the field make good teams on the field,"  Gibeaut said.
About the Contributor
Claire Smout, AWARDS COORDINATOR
Grade:  12

Years on Staff:  4

If you were a fictional character, who would you be?  According to magquiz.com, Leslie Knope.

Does the toilet...