Pathfinder: Where did you go to high school?
Kloster: I went to Oakville Senior High School.
How was high school similar/different to high school now?
It was similar in a lot of ways like a lot of people who have interests in sports and theatre and I say it is a good community.
What year did you graduate?
I graduated in 2002.
Were you involved in any sports or clubs? What did you like about it?
I did volleyball and soccer. There was team spirit.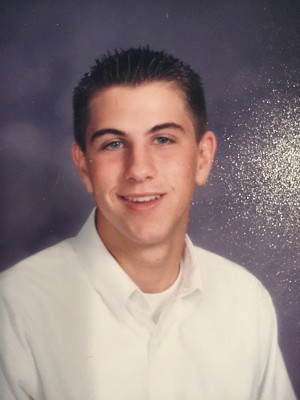 What were your favorite and least favorite subjects in high school? Why?
My favorite subject was History because I always enjoyed reading about World War I and World War II and all the movies that surrounded that. My least favorite subject was Math because I wasn't really good at it.
How would your peers describe you in high school?
I was dependable and quiet.
How would your teachers describe you in high school?
I was hardworking.
Did you have an after school job? If so, what is it?
I worked at Dierbergs.
What did you do at your job?
I pushed carts and bagged groceries.
How much did you make in an hour?
I made $5.50 an hour.
What type of car did you drive?
I drove a 1989 Pontiac Grand Prix. It was gray, it had bucket seats, and was 2-door.
What is your craziest driving moment?
I was driving during a snowstorm. It was difficult because I have never drove through the snow before but I had to get to work.